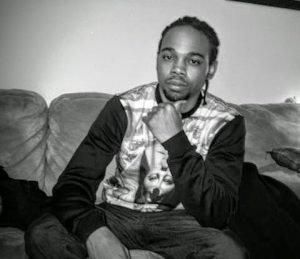 Hello my name is Max and I'm here to share with you a brief background of myself along with advice and tips for a healthier lifestyle.
I have always envisioned one day owning a successful business. I am in position to share this with you today because I have started my own business through affiliate marketing.  I have had highs and lows on my quest to being a successful business owner.  I always wanted to be my own boss and who wouldn't want that.
I sold Life Insurance, joined World Ventures (a multi level marketing network) and worked through apps where I can set my own hrs.  The World Ventures and Life Insurance made me feel as if I was pushing people to buy into something.  Most times you start off selling to friends and family to get your first initial sales. Regardless of who the person was that I was selling to, you have to do a lot of recruitment of like minded people in order to have success. Working through apps was just convenient. Just like with the Life Insurance and travel marketing, I could work when I chose to work.  Still, I was not living a life in which I wanted for myself.
My optimistic nature drives me to different ventures despite past failings.   Every opportunity I have been drawn to was due to the simple fact that other individuals achieved a great amount of success within those opportunities.  Now that I am the owner of a successful online business, I am finally starting to achieve my goals.
I set up this page to give advice and offers that can lead you along a better lifestyle, whether it is starting an online business, saving money so you can travel almost anywhere… for free, or better exercise or diet habits.
We all once heard the saying that our body is our temple. I know for a fact that getting the body you want is not a simple task.  Sometimes you need supplemental products to help towards your ideal weight.  I actually have a problem gaining weight which may be due to my diet and activity level.   I can relate to the different ways to live a better life in some form or another to all the material posted.  Research and life experience has given me the knowledge to share with you the different ways to living a healthy lifestyle.
Wish you all the best
Max
Founder of chances to live
https://chancestolive.com
contact at healthylifestyles@chancestolive.com
720 Lenox ave NY, NY 10039