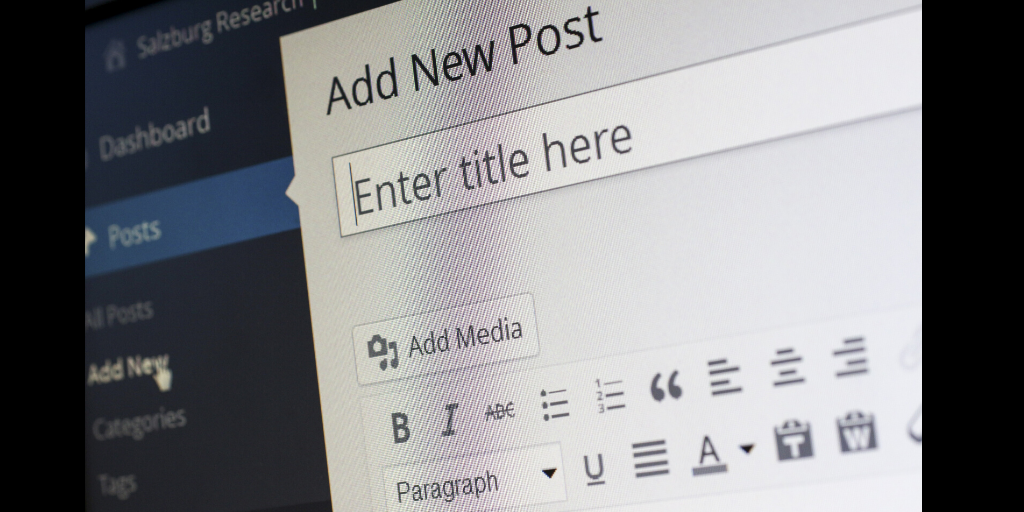 When researching the top website builders for an online business, you will notice that WordPress may not be acknowledged. Now you must ask yourself how is that so when it is the world's most popular website building platform as over 35% of all websites on the internet are powered by WordPress. If you are researching some of the best website builders and do not see anything mentioning WordPress, you would be reading a review that is not being fully transparent for people doing their research.
As an internet marketer, I know why some of these sites are not mentioning WordPress. The simple fact of the matter is that sites earn money from visitors clicking on links and proceeding to make a transaction afterward. Being that WordPress is free software, most people writing the review will simply refer you to another platform to build a site so they can earn a higher commission. All you have to pay for with WordPress is a platform for hosting the website.
Another fact is that WordPress is open-source, which means no-one actually owns it so that makes the process of referring people to some of the other website builders more simple as well.
There are also two different versions of WordPress which adds to the complexity of sites providing a transparent review for some of the best Website Builders and including it. Not to say that Website Builders like Wix or Duda are no good, but if you want to establish something like an authoritative blog site, then going with WordPress would be your best option.
And don't worry about the two different versions of WordPress as this content is geared towards the best.
WordPress Website Features
If you want to build a website, WordPress has the tools to help you create any kind of website you can think of.  Below is a list of features that may interest you.
Extremely customizable design, features, and functionalities
Over 1,400 different website templates to choose from
One-click install over 10,000 "add on" features and website functionality
Lots of support and help within the community
With full access to WordPress codes, you can use and customize any theme and design. There are so many themes and features you will have access to with WordPress that your opportunities are limitless.
Ease of Use- The Editor
Unlike other website builders, WordPress keeps design, content, and functionality separated from each other. This allows for data that can be easily carried. Website Builders like Wix are not responsive, so when you edit the website or add content you will have to update it on a mobile device as well. With WordPress you will be able to add content regardless of the design you are using, modify the design without changing your content, and add new features without affecting the other areas.
The image below will show you the website editor for adding content in WordPress.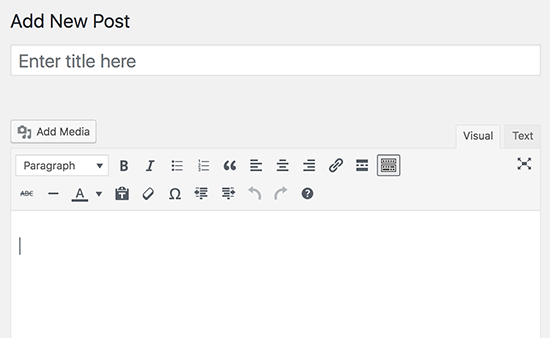 Although WordPress does not originally come with fancy drag and drop features like some of the other website builders, you can install a plugin to convert your editor with drag and drop functionalities.
Templates
There are thousands of pre-made templates available when building a website with WordPress. Templates will have their own settings which you can use to customize the appearance of your website. Some templates may have a lot more customization options than others.
Help & Support
WordPress is free software so there's no customer support. That does not mean you will be on your own because WordPress has a huge support community you can turn to for help. Since it is widely used, any problem you have can also be resolved with a quick google search
Getting Started With Building a WordPress Website
Getting started with WordPress depends on where you are in your online journey. If you are starting out and don't know much in regards to internet marketing, then Solo Build it or Wealthy Affiliate will be the best place to host your website. These platforms will not only host your website, but they will also provide training from experts to give online beginners the knowledge it takes to establish a successful online business. You can host 1 website at Solo Build It for 19.99 a month or have access to 10 websites at Wealthy Affiliate for $49 monthly if you are a premium member.
If you do decide to host your site at Solo Build It or Wealthy Affiliate and no longer want to be a member, you can cancel your membership at any time and move your website to another hosting which will bring you to the third option.
A third option if you are a well-established internet marketer is to host your website elsewhere if all you need is hosting. Bluehost is one of the largest hosting companies for WordPress users. There are more than 2 million website owners that have decided to host their site with Bluehost.
Bluehost plans go from $3.95 a month to $19.95.
Plug Ins
Below will feature a list of the best free Plug-Ins for customizing a WordPress website:
Plugins for Creating Content
1. Ninja Forms-This Plug-In provides users with contact forms and it also features a drag and drop interface along with AJAX form submissions so people can submit a form without a page reload.
2. Elementor-This Plug-In features a drag-and-drop editor for making beautiful landing pages. Essentially, it makes web design accessible to everyone.
3. WooCommerce- Make a great eCommerce store by activating this Plug-In for your WordPress website.
4. TablePress-This Plug-In allows you to display any type of table on your WordPress site. You can import data from Excel or Google Sheets, use any type of media in your table, and extend it with a huge selection of free add-ons.
5. Meta Slider-To displays multiple images all at once like a slideshow, Meta Slider is the most popular slider available for WordPress with a massive 800,000+ downloads to date.
Plugins for Search Engine Optimization
1. YOAST SEO-This free plugin can handle all of the important aspects of your site's on-page SEO by controlling your titles and meta descriptions, to creating XML sitemaps, and it can even help you to analyze your content for Search Engine Performance and Readability.
2. Redirection-There will be a time most likely when you want to change the URL of one of your older posts. When that happens, you will have to redirect traffic from the old post to the new one. Redirection gives you a graphical interface for managing all of your site's 301 redirects.
3. Pretty Links-Pretty Links allows affiliate marketers to turn ugly affiliate links to pretty one's…lol. Pretty Links allows you to convert affiliate links to display your domain with a few numbers at the end.
4. Broken Link Checker– It's inevitable to pick up broken links as your site matures. Broken links mean that either internal links or external links are no longer linking where they're supposed to. Broken Link Checker allows website owners to scan and help catch these links so you can easily update the broken links and ensure your visitors have a great experience.
5. Monster Insights– For analyzing your social media and SEO marketing efforts, Monster Insights allows you to install the Google Analytics tracking code on your WordPress site and view data from Google Analytics without leaving your WordPress dashboard.
Plugins for Site Security, Maintenance and Performance
1. REALLY SIMPLE SSL- This will make your site secure so you will not have to worry about a this site is not secure warning coming from Google. That is the last thing you want to happen as it will definitely deter visitors from viewing your site. This will change URLS from http to https.
2. WordFence Security– This is the most popular WordPress security plugin as it is Active on more than two million sites. This security plug-in provides firewall, malware scans, and login hardening.
3. Akismet Anti-Spam- An unfortunate side effect of WordPress due to it's popularity is that it attracts a lot of comment spam. Akismet Anti-Spam helps you to eradicate this by automatically screening all of your incoming comments for spam.
4. Autoptimize- This Plugin helps you to speed up your WordPress site by optimizing your site's HTML, CSS, and JavaScript code. Autoptimeze also has the ability to defer JavaScript and optimize Google Fonts.
5. SMUSH –This plugin can improve your site's performance by automatically compressing and resizing the images you upload to your WordPress site.
Final Thoughts on This WordPress Website Builder Review
Although WordPress is the most trusted website builder in the internet business community, it may not be best for you depending on your priorities and goals for an online business. With all the features available, it means nothing if you are not going to use them. The following list will detail the ideal individuals to choose WordPress for building a site.
Experienced internet marketers that want to create an authoritative website to make money online.
Inexperienced marketers that want to create an authoritative blog site and make money as Wix is limited to 100 pages.
Guests blog post- Unlike Wix, WordPress has a Content Management System to allow you to have sponsored guests posts.
Time- The learning curve for building a WordPress site is longer than others, so if you want to build a website quickly you will be better off with website builders like Duda. If you can easily follow simple tutorials to learn the basics and you have the time then choose WordPress.
I hope you found this information useful and if you have any questions feel free to leave a comment in the section below.