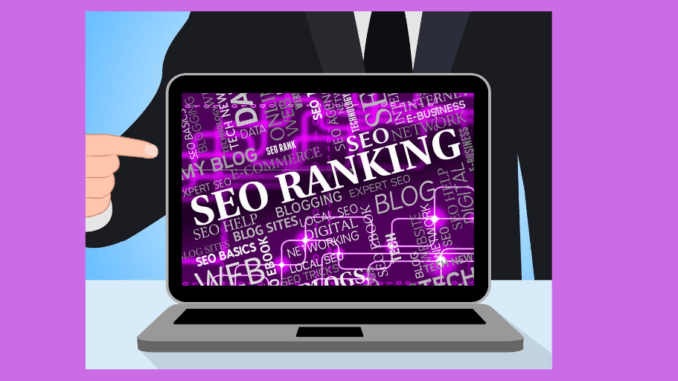 When it comes to getting ranked on Google, we all know the basics of targeting keywords and including these keywords throughout the posts. The thing is, the basics are not enough to help you achieve your goal of making an authoritative blog. Reaching your full potential online will require a lot of effort. So if you want to know how to improve a website ranking then I will detail two important things to consider.
1. Content is King when it comes to search rankings. When it comes to targeting keywords it is important to know where to include your content. The main keyword should be in the title and the first paragraph of the article if possible. You should also include keywords you are targeting in Headings throughout the article, meta descriptions, and meta titles.
When creating content, it is also important to create articles with at least more than 500 words, and having over a 1,000 will improve a post rankings. Providing images and including alt tags with keywords you are targeting will help as well.
2. Backlinks- Getting backlinks to your site is very important for establishing authority in your niche. If you have the money, you can pay for backlinks on a site like outreachfrog.com and blow by the competition. The thing is that using such a method for getting backlinks is very expensive. 1 quality link can run you anywhere from $550 and up, and you will need more than 1 quality backlink to give your website some authority.
Passive Ways for Link Building
1. Guest Blogging-  Guest Blogging is a content marketing and SEO strategy in which you can publish a blog post on a third party website to promote your personal brand.
Benefits of Guest Blogging
Instant Exposure to Targeted Traffic
Expand Your Personal Network
Increase Social Media Shares
Grow Your Social Media Following
Improve Your Online Authority
Build Your Backlink Profile
Enhance Brand Awareness
Get Quality Leads
Get Useful Feedback from the Community
Guest Blogging can be an effective strategy for getting backlinks, but I have found a better way to passively build backlinks to your website. I must also advise that before partaking in guest blogging you should be selective on sites you choose for doing so.
2. Help a Reporter Out- Help a reporter out connects journalists and news reporters with sources to provide them with quality information for publishing their upcoming articles. Unlike most platforms where you have to go looking around to build backlinks, these reporters come to you for information.
There are a variety of niches that you can choose for answering questions, and of course, it is best to stick with your niche if you want leads to turn into conversions. The different categories of questions you can answer to make it likely that you will have a decent amount of knowledge to provide quality information to the journalists on a particular subject.
When Should You Start Looking into Getting Backlinks to Your Website?
Before building a backlinking strategy, the most important part is to take a self-critical view of your content. When building backlinks, sites have the option of providing a do not follow or follow the link to your website. While do not follow links can improve your traffic, it will not improve your rankings in the search engines.
Backlinks are basically like getting a respected and authoritative site like Forbes to recommend following your site. If you want quality do-follow backlinks from sites like that then you will want to make sure your content is up to par. I would also recommend having a lot of content and posts on your website along with the site being 8-12 months old before worrying about backlinks.
Now when it comes to backlinks that can hurt your rankings, spam sites that have do-follow links to your website will cause such a negative effect. As you become more experienced when it comes to monitoring what sites are linking to yours, it will come a time to go to Google Webmaster and fix issues you may have regarding backlinks. Google Search console has a disavow tool for inputting URLS that website owners do not want Google to consider when ranking their website.
My Recommendations on How To Improve Website Rankings
I recommend following these two strategies and also looking into Traffic Travis. It can be downloaded for free, and while there might be a price to upgrade and get the features to help build a backlinking strategy, they provide more extensive information on the subject than what is detailed in the article.
I must mention that there are chances you already have backlinks and do not know about it. You should also look into https://neilpatel.com/ for a free backlink checker. Neil Patel is an experienced internet marketer who provides a lot of valuable content to help online marketers succeed online.
For a cheap solution for auditing your website, you should also order Ahrefs 7 day trial for $7 and dedicate a week to analyzing your website and improving the health of the site. By doing an audit and crawling for errors, you will see the exact things you need to work on for improving your website's domain authority. If you suspect spammy websites are linking to yours, go to Google's search console to fix the issue.
If you have any questions or advice for improving search rankings within Google, feel free to leave a comment in the section below.