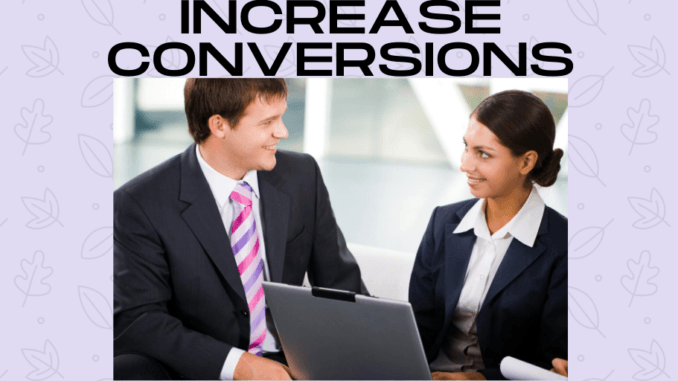 When it comes to how to increase website conversion rates on products you are promoting, you may have heard of building a funnel for doing so. There are two kind of funnels you can create for increasing conversions which is detailed below.
Build a Sales Funnel with a Series of Landing Pages Leading to the Offer.
Build a Quiz Funnel To Give Options To Consider
Thrive Theme Quiz Builder Brief Review
Thrive theme quiz builder is a great tool to plugin to your WordPress blog for increasing conversions to products that you are promoting. Building a quiz funnel is a great way to keep your audience engaged and improve users' experience.
You can build a quiz to provide a variety of results based on how people answer a series of questions. You can also use opt-in forms in the middle of the quiz to increase subscribers to your email list. Some quizzes can be used specifically for that purpose which will enable you to make continuous contact with a person for promoting your products.
For an example of using thrive quiz builder, I set up a little quiz below. The quiz is based on what's your best option for making money and will come with 3 possible results.
[tqb_quiz id='3359′]
The thrive quiz builder can be used to not only provide results after answering questions, but you can automatically redirect website visitors to an affiliate URL.
It's best to give a variety of options to help people doing their research select what best fits their needs.
Making a Sales Funnel for Promoting Products on Your Website
If you are looking to make a sales funnel for a product you are promoting, I would advise looking into ClickFunnels.
You can also implement a strategy for implementing sales funnels for affiliate products for increasing conversions.
ClickFunnels Brief Review
ClickFunnels is a good landing page builder that comes with an easy drag-and-drop editor
Easy integrations with an abundance of selections.
Will be able to capture emails and take payments right inside ClickFunnels
Built with A/B testing capabilities
Easy to learn and use
Focused on increasing conversions
Offers a 2 week free trial
Clickfunnels was created in 2014 and was stated by Forbes to be a revolutionary tool in the online marketing industry.
While this piece of software is not perfect, it does a great job of putting some great tools together and making them easily accessible. Clickfunnels saves users the hassle of trying to build a sales funnel another way.
How to Build a Sales Funnel on WordPress
You can build a sales funnel on WordPress, but as mentioned the process is more complicated. To my knowledge, I will explain the best way to go about the process in 3 steps.
Step 1
1. Invest in Cart Flows
Cartflows is a WordPress plugin that can be installed to increase conversions, leads, and maximize profits. This is the best plugin for advertising your products and services.
CARTFLOWS IS BEST FOR
Advertising Online Courses
Advertising Event Tickets
Advertising Services
Advertising Info Product
Advertising Physical Products
Advertising Via Dropshipping
Advertising Anything Really
Convert your WooCommerce website to a selling machine by easily building professional checkout forms, custom thank you pages, global checkout replacement, and more.
Cartflows is the alternative to a particular expensive investment with ClickFunnels.
Step 2
2. Create a Landing Page
You can create a landing page using Cart Flows or your email service provider. Landing pages are built to help convert website visitors into customers and leads. 
Cartflows offers 4 free templates and 6 premium templates to choose from when building a landing page.
For more of a variety, you can build landing pages to embed in your website by using AWeber, Campaign Monitor, Constant Contact, GetResponse, iContact, Mad Mimi, and MailChimp. My top recommendation out of the list is Aweber.
MailChimp would be a good option, but being that some industries have higher-than-average abuse complaints, they don't allow businesses that offer these types of services:
Affiliate marketing
Work from home, make money online, and lead generation opportunities
For more information on how to build a landing page with Aweber, click on this link for more information.
Step 3
3. Integrate Your Funnel into Your Landing Page
After building your funnel and landing page, you can integrate the two for building a sales funnel.
I must also explain the following so you are not confused if you choose to use two different tools for accomplishing this task.
When you create a funnel that display's everything you want, you don't literally have to build a landing page separately if you use a service like Aweber for doing so.
You can choose a blank template for building your landing page on Aweber and input a code that you will receive after building your funnels into the blank landing page.
Please Note
This works for building quiz funnels with Thrive Themes and I am assuming that the same rules apply for building a sales funnel with CartFlows.
Final Thoughts On How to Increase Website Conversion Rates
Since the topic of discussion is on increasing website conversions, the reality is that people are more vigilant when it comes to researching things on the internet and trusting information.
It would be possible to increase conversions and build trust by having engaging quizzes or sales funnels, providing truthful content, and having a backlink strategy.
If you are experienced and have been struggling with making sales, you must ask yourself what can you do differently. If you are serious about your business, you will start to learn that there are a number of tools you must invest in for success.
Just like any other business, there are different elements that play a part in greatness or failure, but equipping yourself with the right tools will increase your chance for success which is the ultimate goal.