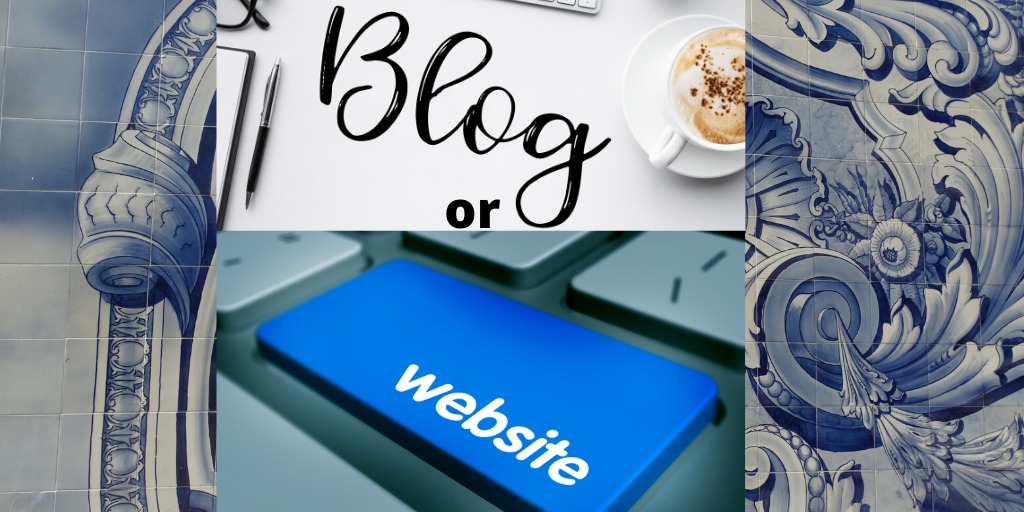 There are different reasons for building a website. To provide a simple explanation to what is the difference between a website and blog, a blog is a website that provides content on a consistent basis for viewers to read.
A website like Amazon is a powerful eCommerce website that viewers come to for purchasing products. There are a variety of online stores, from big names to small, where you can search online to do your shopping.
Many people come to blogs for information and for those that like to shop online, most people like to do some research before making a decision. This is where blogs come in to save the day as the information you seek will most likely come from a blogging website.
Blogs can also be connected to an online store where information is posted regularly to keep viewers informed. An example is the Star Wars website that is updated with content on a regular basis and also gives viewers the option of purchasing or streaming films.
To build powerful blogs like this would take a platform such as WordPress to get it done. WordPress is the website builder utilized by over 30% of marketers in the internet community.
You can use WordPress for creating a website or a blog which is why a lot of business owners use WordPress to build their small business website.
When it comes down to it, all websites can be blogs but the opposite is not true. For instance, an agency can build a website to provide information about their business along with a contact or appointment form for people to touch basis. These websites may be small but may cover everything the agency needs for marketing online. Here is an example of a website for a dentist https://newpatientsflow.com/
Should you build a blog or website
As stated before, building a website should be based on your needs and aspirations for an online business. There are plenty of small businesses that set up an online store to increase brand awareness.
Such online stores may not include a blog, however, the addition of a blog would enhance traffic to an online store as it will enable marketers to target more keywords for their niche.
Benefits of Blogging
Blogging can be like a personal journal where you share your ideas and creativity to the world. The most beneficial part of blogging comes from monetary gains because it provides the ability to make a full time income so you can quit your job and enjoy life. Some successful bloggers make six, seven, sometimes even eight figures a year.
Top brands and businesses also rely on blogs to educate people and reach a wider audience. Having an online presence is an essential strategy for brands to maximize their profits.
The Following will lists the benefits of blogging:
Provides a way to express your thoughts and creativity to the world
Helps build a resume as an expert in your niche
Socialize with like minded people
Most Bloggers make money from their blogs as there are different ways to monetize a website
Businesses and brands need bloggers for exposure and insight
Non-profits can use blogs for raising awareness, forming social media campaigns, and influence public opinion
How do bloggers make money
For a more extensive list of how bloggers make money, I will advise clicking on this link and reading the post on how to create a blog. For a short explanation, the most common way for bloggers to monetize their website will come from training in affiliate marketing and having Google Ads on their site.
Can Anyone Start a Blog?
Years ago you would manually have to build a site coding HTML by hand which can only be done with some degree of knowledge in programming.  We don't have to worry about that anymore and as a result, anyone can build a website, and succeed with an online business.  Technological barriers have been completely removed because of Content Management Systems like WordPress.
Now choosing the wrong platform to build your blog is a mistake many beginners make, but luckily you are here and will not make such a decision. Not to say that Website Builders like Wix or Duda are no good, but if you want to establish something like an authoritative blog site, then going with WordPress would be your best option.
There are also two different versions of WordPress, but the content will be geared to the most popular version internet marketers use.
WordPress is a free software, so all you have to pay for is a hosting platform for building your site.
You can build a blog at Solo Build it where you would be able to host 1 website at 19.99 a month. Solo Build it provides excellent training for affiliate marketing while building a site at the same time.
You can build a blog at Bluehost for around $4 to $10 a month. I would recommend this for bloggers that have an understanding of affiliate marketing and know how to go about building a money-making blog.
You can build a blog at Wealthy Affiliates and join for free today but you will have to upgrade for more advanced training. Premium members receive training and have access to 10 websites at $49 a month.
Free Training at Wealthy Affiliate Includes:
 Understanding How to Make Money Online
Choosing a Niche( if you are not promoting a business or your own brand)
Building Your Own Niche Website
Setting up Your Website
Getting Your Site Ready for Search Engines
Creating Your Initial Website Content
Creating Custom Menus on Your Website
Understanding Keywords, the Start of Your Content
If you are not ready to start training and building your site and would prefer more information…
Click Here to Download this free content called the Blog Profits Blueprint