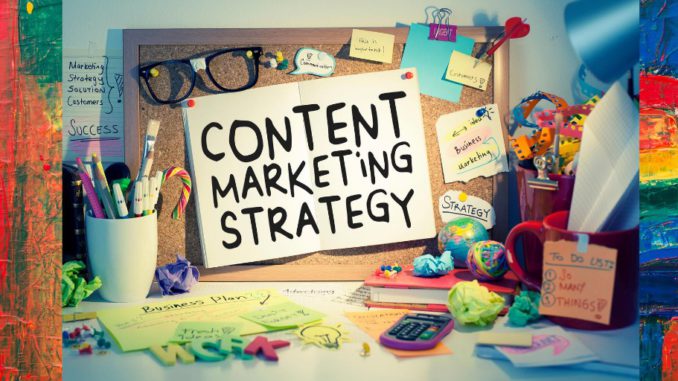 When it comes to optimizing content for SEO, it is important to write articles geared towards humans. While there are a few important factors for building your content for search engine purposes, let's start off with why it's important to make your content fluid and enjoyable for readers.
Writing for Humans
When optimizing content for SEO, it is important to have targeted keywords within an article but there is no need to go overboard.  When you write articles in a way that is unnatural and repetitive with keywords, it will not create a great experience for website visitors. Think about the questions your visitors want answers to, and try to present the information in a clear and precise manner. When people visit your website and enjoy reading an article, they may stay longer by reading through more articles while frequently coming back to your site for more information which will improve your SEO.
Targeting Keywords 
Targeting Keywords is definitely important for optimizing content for SEO, but spreading out keywords and including images with alt text can provide a way to go overboard without the content being presented in a repetitive manner. Include a list of things with images included and enter targeted keywords in every image to improve a page's rankings. The last step is to enter targeted keywords in meta descriptions, titles, and targeted keywords for the page.
To dive deep into targeting keywords, you can use some advanced SEO tools on Neil Patel's website and look up top competitors to see how you match up and the difference in rankings.
Internal Links
Internal links are any link from one page on your website to another page on your website. Having internal links improves your SEO by driving traffic to other pages and easing the user's navigation by leading them to relevant and related content that is likely to interest them as well.  Search engines also use links to navigate your site because it won't be able to find pages with no links or visibility within main or side menus. Internal linking also implies to search engines how your content intertwines. There are differences between a post and a page, and unlike posts, pages do not automatically appear on your site.
For a better understanding, there are several types of internal links. In addition to links on your homepage, menu, post feed, etc, you can also add links within your content which is called contextual links. The more links an important page receives, the more important it will seem to search engines. Therefore, good internal links are crucial to your SEO as it helps you spread your link juice to other pages of your site and gives search engines an idea in regards to the structure of your website which will enhance overall rankings. Using some of your better-ranked pages to link to others is a great method for improving page rankings. 
Benefits of Internal Links
Internal linking improves users experience
Internal link helps spread the link juice
 Internal linking increases page views
Internal linking improves PageRank
Internal linking increases time on site
Internal linking helps to crawl and indexing
When building a linking strategy it is also important to build backlinks to your website. For more information for a backling strategy:
Click on this Link to Learn How to Build Backlinks
1500 words or more
While you should aim for 1,500 words or more for an article, the amount of words on a page is not a definitive factor to how a page is ranked. Google doesn't care about word count as there are other factors when it comes to rankings on the search engines
John Mueller is the Senior Webmaster Trends Analyst at Google and has been working at Google since September of 2007. On February 8th, 2020, he tweeted that having the same word-count as a top-ranking article isn't going to make your pages rank first, just like having a bunch of USB chargers isn't going to get you to the moon. But, I'm still tempted to buy some of those USB chargers… 
Content that is overwritten may sometimes drift off topic. The goal towards writing 1,500 words for reaching an arbitrary word count can cause content to convert into something other than what website owners are targeting.
When creating content, pages should provide details in depth.
How well does your content cover the focus topic? Are you mentioning relevant terms within the article? Top-ranked content goes in detail when having a large number of terms to cover as many relevant topics as possible.
With everything said, longer content tends to get more backlinks and social media shares which will result in more organic traffic which are important factors for improving rankings.
Longer content also makes it more likely that you will cover everything users want to know in regard to the topic they are researching. Whatever the case may be, whether you are writing 500 words or 10,000, the point is to provide the best resource available for your target keyword
Site Comments
As far as Google and other search engines are concerned, your blog comments are additional content on a page. That means if your blog post is 1200 words long and you have 400 words worth of comments below, your post is judged as having 1600 words total.
Google can see if a blog post is fairly long along with tons of text below that maybe even more than the post itself. This will give Google an indication that the post contains good quality content.
Plus, in a way, comments are a form of social proof.
Benefits of site comments includes the following
Users basically create free content for you
Comments registers as content added that is fresh and updated
Keeps users engaged and returning
Engaging discussions also keeps users on your site longer
It provides more internal linking (and affiliate) opportunities
Good Quality comments are good for improving SEO as it tells Google that your content is engaging and deserves some attention.
Additionally, quality comments help writers come up with new ideas for generating content. When you pay attention to comments, you'll often discover much-needed insights as to what your audience wants.
Hope this post will give you new perspective into content marketing strategies and if there are any questions feel free to leave a comment to add to the content.