There are two kinds of success within life.  Success is defined by health and wealth, but wealth can be tricky in defining what it means for us to be successful.  A quest to achieve financial security may equate to a frantic lifestlye in which we go about achieving those goals.  A chance to live a lifestyle we truly dream of having does not happen for everyone.
We work five days a week and go to work for eight hours a day until we can retire at 65 years old.  When you add that up and look back, a chance to live a more fulfilling life has already passed you by.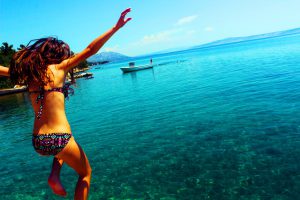 Life is a grind and sometimes I wish we can go back in the past when we were hunters and gatherers.  How can I buy back my time and have the money to make use of that free time.  When you are use to living a certain way it can become all that you know or think you know.  We become like robots and do the same thing as if we are programmed.
Reality check hits you and the thought of being successful correlates with being happy with your profession.  If you worked a 9-7 or more and earned a million dollars would you really be happy.  Some people may say yes, but for those who say no it is because 90 percent of your adulthood would revolve around work and sleep.
A chance to live a life of freedom while achieving financial security and maintaining good health is the ultimate success in life.  Imagine if 50 percent of our life was based on work and the rest was for whatever.  A lot of the choices we make or do not make causes most of us to retire at 65. An ordinary person like the creator of Facebook is a billionaire and he's been financially set before he was even 30. We don't need to be on that level but as we progress in life there is no telling what we may achieve.
A chance to have your own business is something we all dream of having.  To start a physical place of business and be successful is hard.  A chance to start a successful online business that you have complete control over is very attainable.  No matter what, a business is a business and nothing will happen over night.  To have a successful online business is a chance to live a more fulfilling life and buy back your time.  Imagine working on something for months that can pay you for years to come.  In my quest for financial stability and the freedom to really live life on my terms, I acted on this thought and it has completely changed my life.
There are a lot of online opportunities that will not provide you the platform to really succeed.  For a chance to become a business owner and build your own brand with step by step help for success…. Wealthy Affiliates is the place that will provide you with the knowledge it takes.

Wealthy Affiliate Review
The lessons offered at Wealthy Affiliates is as follow
"Getting Started" training course
TWO great-looking websites
hosting for your 2 websites
beginning video training
expert training on things like:

SEO
PPC marketing
Keyword research
website development
local marketing
wordpress
social media marketing

certification courses- 60 lessons in all (Premier level for all 60)
You'll be learning concepts which are applicable to different situations in marketing and online business, and this is without mentioning it being free to join.
 Wealthy Affiliate
Wealthy Affiliate was created in 2005 by Kyle and Carson. Wealthy Affiliates is like a facebook community of online entrepreneurs in which members help each other in building their online business.
When people ask me what is Wealthy Affiliate, I say to them that it is a place where you will learn a legitimate way to earn revenue online. I have never seen a get rich quick scheme that actually works, and promises on the internet about making substantial money within a month is usually bogus. Wealthy Affiliates will provide you with everything you need to know to become successful online.
You will learn how to create websites on certain niches that you may or may not have knowledge in. Your best bet is to be doing something that you have knowledge in for greater success.
With a great community of online marketers, you can see thousands of active members. Many programs claim that they have an active forum, but this is comparable to social media.  With there being benefits to helping others, experienced members will be quick to provide help when you need it.
Kyle and Carson are active members of the community. On other online programs, you can not directly contact the owners. This is not the case here as the owners are the most active members of Wealthy Affiliate. They answer questions, create new training and help people on a daily basis.
Do you want to see it for yourself? Create a free account and Kyle will contact you in one or two hours. You can leave a message on his profile too.
Pros
Beginner Friendly
Easy to understand lessons
Free to join
Thousands of active members in the community
You can contact the owners
Great support
13 Classrooms for any type of online marketing
Great web hosting
Free keyword tool
Spam free community
No Upsells!
Cons
After the first week of the free membership, you lose some privileges if you do not upgrade to Premium.
Is Wealthy Affiliate for you?
Are you looking all day long for information on how to make money online.  Are you willing to put in all the effort it takes to build a successful online business.
You can start today from scratch.  You will be guided every step of the way in your quest to join in on the success many people experience through making money online.  Perform all the tasks necessary from the courses provided and you will be on your way to accomplishing online success.
If you think it will happen over night, then this may not be for you. But if you are willing to work hard and you really want it, then why wait any longer.
Resources available for premium members
a new webinar is added every week. All the tutorials and trainings in the past are saved.  You can look up anything you may not understand just by typing it in the search box.
The next impressive thing about Wealthy Affiliate is their tools.
A great web hosting service which is available with the premium membership. You can build 50 websites inside WA.
One click WordPress website builder that is great for beginners who lack knowledge in coding or web design
An accurate keyword research tool that gives exact metrics about traffic and competition
A unique platform where you can get comments and feedback for your website
And the last addition is the SiteContent tool that helps you to improve your writing and productivity.
Site Comments Platform
Site Comments is a great feature available to members at Wealthy Affiliates.
Engagement is an important SEO factor as it makes your website look more interesting, and it increase the trust between you and your visitors.
Site Comments platform enables you to get and give comments.
How does Site Comments work?
You leave a comment or a feedback on another member's site to earn a point. Then you can use these points to request comments and feedbacks for your website.
How Much Does Wealthy Affiliate Cost?
Free membership: $0 (Join Here)
Premium Membership: $49/month or $359/ year (Join Here)
The talk is about the premium membership. When you want to start from scratch $49/month is not expensive. With all the tools and help that is available, if you build your site properly your return in revenue should be much higher than what you put out.
With a keyword tool that provides metrics to help find low competition keywords to drive traffic, and a huge database of training on any topic of online marketing, time and effort is the only thing that can hold you back.
Click here for more online opportunities
Final Overview
Name: Wealthy Affiliate
Website: www.wealthyaffiliate.com
Price: Starter Membership, $0 (Join Here)
Price: Premium Membership, $49/month OR $359/year (Join Here)
Owners: Kyle & Carson
Rating: 99 out of 100
This program has completely changed my life for the better.  It has provided me with the chance to live a lifestyle that I have always wanted.  With that said, success will only happen through hard work and determination.  The longer we wait the longer success will take.