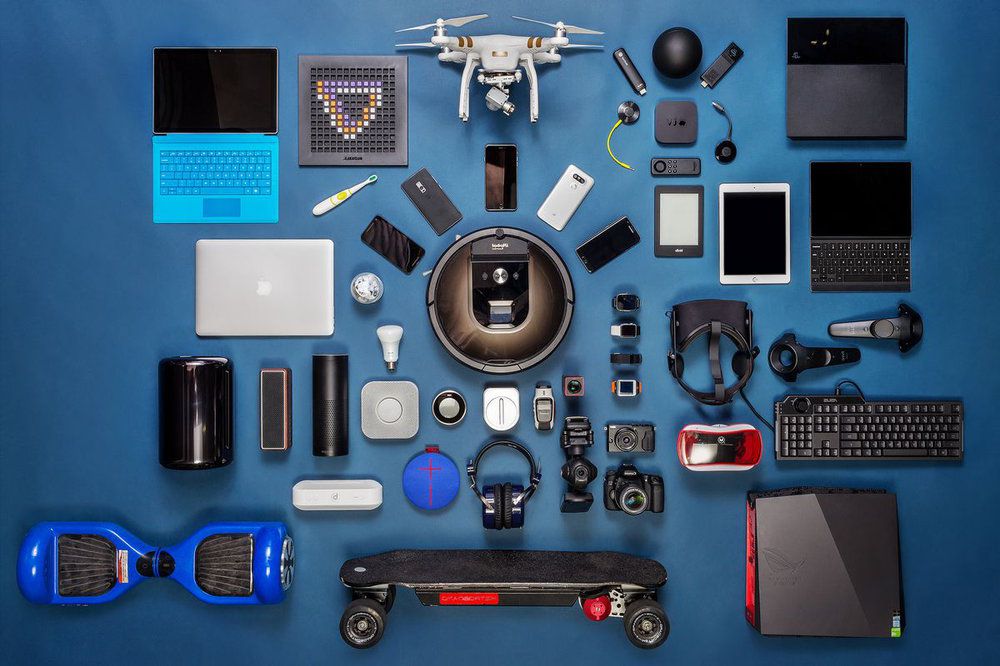 The Gadget Discovery Club is a new company that launched in 2018.  They are based in London, and the company's priority is to provide members with amazing gadgets to elevate their way of life. 
As I have tried to learn more regarding this company and specifically a couple of items you can expect, I have learned that they are very secretive and their business model does not allow them to disclose products even to potential customers.  They want you to feel like its Christmas every month as you look forward to the next gadget you will receive from them.
Its like SURPRISE, but what if you are not happy with your surprise? 
Well, there is no need to feel let down as the Gadget Discovery Club gives you a 30-day money-back guarantee.  You can also cancel anytime so there is no risk to join and just try it.
While they can be very secretive with the gadgets they will send, I do know that the gadgets you receive will have a value of between $40 to $60.  The price for monthly membership is $29.99 a month.  This can be a great bargain for tech geeks and people looking to resell for a profit. 
The Gadget Discovery Club is really designed for everyone to benefit from in this day & age of technology and all it has to offer. 
The one product that is not a secret that you can expect is the MiniBoom Wireless Speaker by Rise which has been out for quite some time now.  It was valued at $49, but on Rise official website it is now on sale for $38.  
MiniBoom Wireless Speaker by Rise 
The miniBOOM is the most powerful pocket-sized Bluetooth speaker on the planet. With 1 button pairing, you can travel the world with music at your fingertips.
Features:
Perfectly sized to bring on any adventure or have by your side
Delivers up to 4 hours of tunes on a single 2-hour charge
Use the remote camera control to channel your inner photographer
Sync with a second miniBOOM (not included) for surround sound
Specification:
Loudspeaker output: 3W
Battery capacity: 400mAh
Playback time: 4 hours
Charge time: 2 hours
Bluetooth: Version 4.2
Net weight: 70g
Design
This speaker is sturdy and sustainable.  The MiniBoom Wireless Speaker by Rise is made from a titanium base & upper mesh, with a slick matte black finish. It's well-built and durable enough for 1,000 journeys.
You can take the party anywhere with the MiniBoom Wireless Speaker.  Despite it being so small, this is a very high-quality product. Here are some customer reviews.
Amanda B.
"I love how small and light it is – great to transport. Surprised at the sound quality".
Adnaan A.
"I was quite surprised at how small it was but even more surprised by how powerful it is. Nice and compact and good for everyday use".
Roberto P.
"I'm am super happy with my miniBoom! During these days of self-isolation and working from home, I use it daily to listen to some good music without having to plug in my earphones. The sound quality is great, and so is the volume: I haven't even tried to put it to half volume because I'm afraid my house would collapse! Definitely one of the best buys I've ever made".
Conclusion
While it can be frustrating for a nosy person like me to not know what gifts to expect if I was to join the Gadget Discovery Club, the MiniBoom Wireless Speaker gives enough intrigue to want to invest.  The Entrepreneur part of me tells me to resell items I don't want on eBay, but if it comes down to it, it is good to know you can always send it back and get refunded for the item.
The Gadget Discovery Club boasts to be the world's #1 lifestyle gadget subscription box.  Although this company is relatively new, that statement may very well be true because there are not too many businesses that do what they do. 
I just have to laugh at that part, sound like I was writing a rap.
But in all seriousness, through extensive research, I have only found two other companies with similarities or the exact same business model.
Tekcrates use to be on the market at Cratejoy, but all of a sudden they are closed for business so that knocks them out the box.
By the way, Cratejoy offers all kinds of monthly subscription boxes, so Click on This Link If You Are Interested in Different Types of Subscription Boxes.
Gadget Crate is a business ran by one individual who will send you a gadget every month.  This is also a new subscription box for gadgets kind of business, but not on the scale of Gadget Discovery Club as there is no official website so you will have to get in contact through social media platforms.
It is needless to say that if you are a Gadget Geek or just want to upgrade yourself by keeping up to date with trending tech devices then:
If you have ever joined and have received gifts from them, feel free to share in the comment section below and let us know exactly what you got lol.
Gadget Discovery Club
Price

Transparency

Quality of Products

Customer Satisfaction
Summary
Gadget Discovery Club offers a great way of keeping up to date with some gadgets that can improve everyday living.  100,000s of customers have been satisfied with their monthly subscription boxes from the Gadget Discovery Club.  There is not much to lose if any at all with the option to send items back.