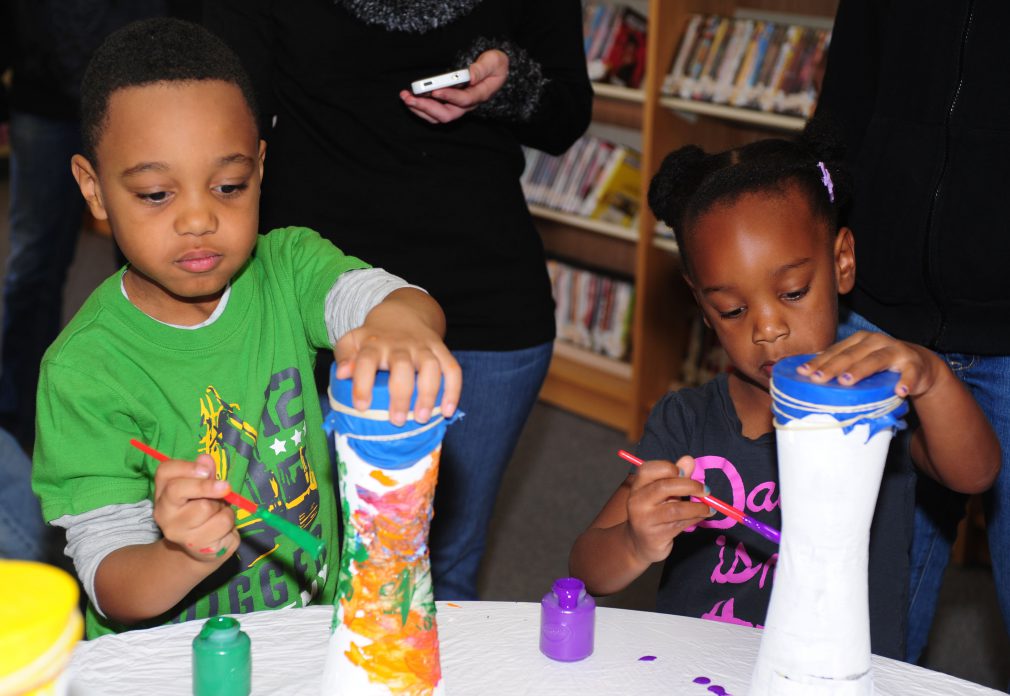 There are a few programs that you may want to get your kids involved in if you live in Harlem.  Growing up in Harlem, my parents had put me in summer and after school programs at the Kennedy Center.  It created lasting memories and experiences that I haven't had since I was a child.  Although they no longer serve school kids in the community as it did during my childhood, there are new programs to fill the void and I will detail some of the programs you may want to get your child involved in.  Here is the list of programs:
Harlem YMCA
I use to attend the YMCA when I was a kid. I took karate, getting up to a purple belt as I probably would of kept going strong until I took a loss then quit.  The YMCA is located on 180 West 135th Street between Lenox and Adam Clayton Powell Jr. Boulevard.  The YMCA offers a variety of activities for kids to get involved in.
Basketball, karate, tennis, soccer, yoga, and swimming lessons for preschoolers. There is also lifeguard training offered for kids and teens.
I have learned about this program through my cousin who is a site supervisor at the JCC in Harlem. It is ran as a Jewish institution that is committed to facilitating experiences between  Jewish and African Americans within the community. JCC offers classes in arts and science,  high-energy classes to develop students' hip-hop skills, soccer and much more as they usually add new programs and events for kids to get involved in.  JCC in Harlem is located at 318 W 118th St, New York, NY.
Harlem Children Zone has locations all over Harlem with different programs offered from each one.  They offer an after school program at their headquarters on 125th and Madison along with free night and weekend classes for the local community.  There are numerous educational programs for kids of all ages at the Harlem Children Zone. The Baby College gives parents a better understanding of child development.  TRUCE® Media and Arts after-school program are aspiring filmmakers, artists, writers, producers, and much more.
Located at 645 Saint Nicholas Avenue on 141st Street, the Harlem School of Arts provides lessons in dance, music, theater and visual arts.  Harlem School of Arts has recently included early childhood arts classes to its program as well.  The Harlem School of Arts also have a popular ARTScape Summer Camp for children ages 4 to 12.
The Leroy Neiman Center is one of the more affordable programs for parents to enroll their child in.  Lessons offered at this program includes character education, cultural awareness, theatre, music, art and technology, dance, and literary arts.  I may be missing a couple, but there is plenty of reasons to get you child in this program. The Leroy Neiman Art Center is located at 2785 Frederick Douglass Boulevard near 148th Street.
Dance Theatre of Harlem is a leading dance institution with world class training in classical ballet and the allied arts.  The Dance Theatre of Harlem also provide arts education and community outreach programs.  Its purpose is to present a ballet company of African-American and other racially diverse artists who perform the most demanding routines at the highest level. The Dance Theatre of Harlem is located at 466 West 152nd Street between Amsterdam and Convent Avenues.
The Department of Parks & Recreation runs four centers in Harlem: Jackie Robinson Recreation Center located at 85 Bradhurst ave, the Pelham Fritz Recreation Center in Marcus Garvey Park, Hansborough Recreation Center located at 35 W 134th street, and Thomas Jefferson Recreation Center on 2180 1st avenue. At the Hansborough Recreation Center is where I first learned how to swim.  While the facilities at these recreation centers may not be first class, children under 18 can join for free and yearly memberships for adults is very cheap.  The value you get out of these Recreation Centers is well worth being involved in as I was once a member of the Hansborough Recreation Center.
From 137th to 145th Streets along the Hudson River, thhe vast area of this park enables an endless amount of activities for children and adults.  Riverbank State Park has an Olympic-size indoor pool and a smaller outdoor pool, a covered skating rink for roller skating in summer and ice-skating in winter, an athletic complex with a fitness room, four tennis courts, four basketball courts, a softball field, four handball courts, and a 400-meter running track with a soccer field. Given these amount of resources, it's no surprise that Riverbank offers a jam-packed schedule of classes for kids and adults. While there are a good amount of athletic programs, Riverbank also offers arts classes like ballet, violin, guitar, painting and drawing, and chess.