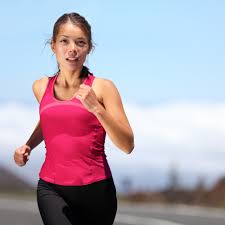 Lifestyle Solutions for Increasing Your Metabolism
There are a few things that you can do to make sure that the food choices you're making are supported by your lifestyle choices.  Listed below are some the the natural ways to increase metabolism
Make sure your calories come from a good source.
And this stands for foods that increase metabolism and other foods alike. Vanessa Lee, ND, FABNO, a naturopathic oncology provider at Cancer Treatment Centers of America at Midwestern Regional Medical Center says, "When choosing foods, it is important to remember that the source of your calories matters!
"For instance, ingesting 300 calories from a bowl of fruit will provide a boost of beneficial vitamins and antioxidants, while 300 calories from a sugary dessert can negatively impact blood sugar regulation and contribute to obesity."
Half of your plate needs to be filled with green vegetables, 20-30% is protein, 10% is healthy oil and 10-20% should be nuts, seeds, beans, fruit, quinoa or sweet potato.
Focus on low-glycemic, high-protein foods.
Low-glycemic foods are foods that helps to keep your blood sugar and insulin levels steady. When focusing on your low-glycemic foods, you'll naturally find yourself leaning towards protein sources, which is something that's very important for boosting your metabolism.
"Eating a meal high in protein (especially breakfast) can help your body with glycemic control throughout the day and can keep your body accelerated for several hours after your meal," says Farley.
Short term advantages of protein are not the only ones you may receive. Lean protein helps the maintenance of muscle tissue. If you are deficient on protein, you are opening yourself up to lose muscle tissue; in return your resting metabolic rate will slow down."
Eat the recommended amount of calories (calculate it) for your body type and activity.
Eating too few, in addition to exercising, causes your body to go into starvation mode which slows down your metabolism.
Eat the right number of meals.
There is a common misconception that eating 5-6 small meals every day is better for your metabolism. "Research has disproved that theory showing over and over that 3 meals a day is just as beneficial, if not more beneficial, to your metabolism.
That being said, something that can help is to eat smaller portions and add healthy snacks to your diet more often, so that you avoid getting overly hungry at meal times and risk overeating.
While all of our experts strongly disagree with the idea that metabolism-boosters are best in pill or powder form, there are a few supplements that can help you boost your metabolism in addition to eating the right foods.
It doesn't just make you feel better, it's better for you.  A study shows that getting exposure to sunlight in the morning can help boost metabolism "Sunlight sets your body clock, which is important in regulating metabolism."
Sleep is an important way for your body to recharge and repair itself.  Chronic lack of sleep can slow metabolism, so aim to get 7-8 hours per night.
The benefits of organic foods just keep on coming.  The best way to make sure that the foods you choose are actually doing their job is to choose organic whenever possible.
Our bodies need regular clean up of the dirt (free radicals) that builds up every day from what we eat, from stress and from exposure to toxins. Your body's clean-up team comes from all the different fruits and veggies (aim for a rainbow), but if those are 'dirty' (contain lots of pesticide residues), it makes the clean up team less efficient – it's like mopping your floor with dirty water.
Keep your food clean, and your metabolism will be that much more efficiently boosted.  These are the best ways to increase metabolism and live healthy.