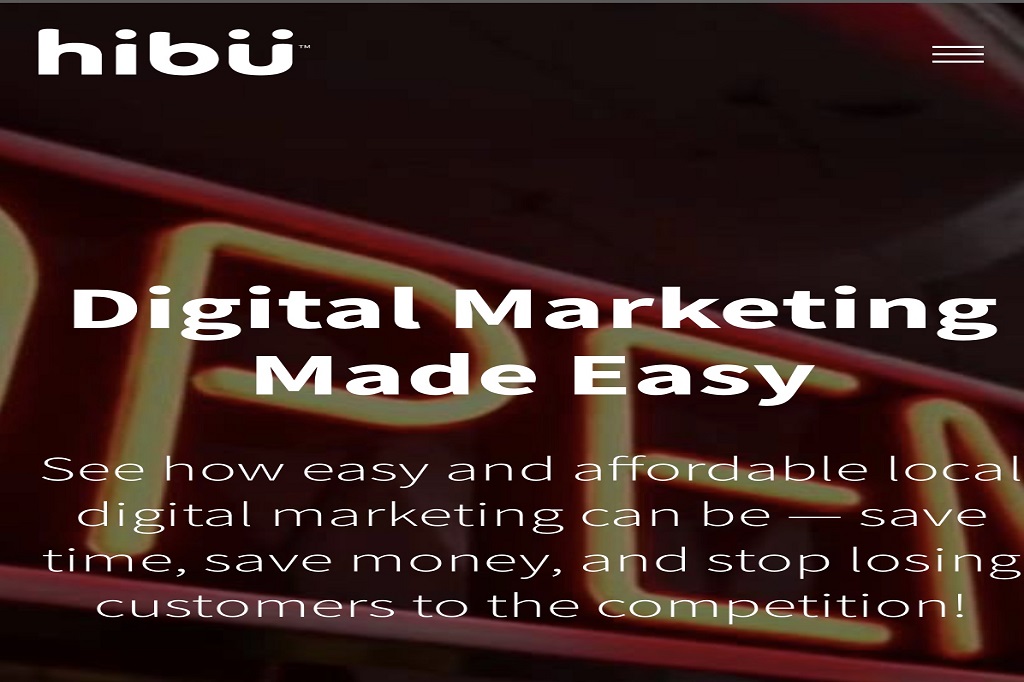 Hibu Websites Review
Hibu is a digital marketing company promoting itself as a platform to help people make money online.   Hibu partners with Google, Bing, Facebook, and Yahoo to develop automated systems to help grow your online business.  With an A+ rating from the BBB, Hibu certainly seems like a genuine opportunity.    Used by thousands of businesses across the world,  Hibu may be your one-stop solution to your online marketing needs.  With that said, here are a few things to consider before joining Hibu.
Costs
$599 one-time fee for the design of the website.
$19 per month for web hosting
$29.99 per month support fee (For a lot of businesses, they may only make one or two changes to their website per year, and really don't need to be paying $29.99 per month for 2 changes to their website).
$19.99 per month for video marketing.
 The initial problem is that you will be investing in a site that does not belong to you. If you decide to end your contract with Hibu you will have nothing to show for it.
As far as video marketing is concerned, you can make your own videos to post on the site but at a price of $19.99 per month, your videos are hosted on Hibu's YouTube account.
The domain name does not belong to you. When you pay for a domain name in your name, you get the chance to renew it and keep control of your site.  With Hibu you are just renting it from them.
The majority of people use mobile devices to browse the internet.  All websites today must be built to work on both desktops and mobile devices. The key to achieving this is by having a mobile responsive site. Mobile responsive sites adjusts the size of the screen for someone accessing the site through a mobile device. The site is delivered in a format that works best for that screen.  Hibu doesn't do this. Instead, of having a mobile responsive site, they build you two separate websites for desktops and mobile devices. This means that you have two different websites to maintain and double the work every time you make changes or add something to the site. If you do not make changes it will hurt your SEO rankings.
Pros:
Hibu writes every page of your website
Site is designed to look professional and instill trust
Hibu Reviews gives you a simple way to gather and distribute customer reviews.
Hibu post relevant content to your Facebook and Twitter pages to keep them up-to-date and keep people coming back
Hibu's ad technology's powerful targeting reaches potential customers on Facebook and Instagram
Advertises your business on major search engines – Google, Yahoo! and Bing and drive qualified traffic to your website
Hibu creates and display ads and video ads for your business and put them on hundreds of the most popular websites
Maximize your visibility online with Hibu Search Optimization
Cons
Can Be quite expensive
Site and domain belongs to Hibu
Final Thoughts
If you have time and the ambition, why notbuild a website and learn how to build brand awareness yourself.  For excellent training on how to market online,  I recommend you read the Wealthy Affiliate Review.
For small or large businesses that are making profits and are looking for a way to maximize their revenue, Hibu would be a good option to consider if you do not have the time to build and market the business yourself but are willing to pay and have it done for you.
More and more brands are turning to online media as a way to increase sales; products like Vita Coco, Kind Bar, Chobani, SmartWater, and many others across the food and beverage industry are patterning their marketing strategy off of the successes of lifestyle brands like FashionNOVa and Zara. Brands that advertise online are constantly looking for copywriters, social media managers, and consultants to help create new content. 
Hibu is definitely a good option for digital marketing services, but as a business owner, I believe you should own all aspects of your business.  As an alternative,  Network Solutions offers web site building tools and services, hosting, professional email, and search engine optimization and marketing tools.  Network Solutions is a leading domain name registrar with a team that will build a professional site that  you own.  Unlike Hibu, you will have a site that is also built to be mobile responsive.  Here is the price for having a professional website built for you at register.com.
You have three options for yearly payment and then you will own the site.
$169.95 a month for a year and then the site is yours.
3 installments of $333.95
one time payment of 999.95
There is also a $30 monthly fee to get listings of your ads on google, bing, facebook, and yelp.
If you want to focus on keywords to drive traffic to your business then it will be $149.95 a month for 10 different keywords to help drive traffic to your business.
If you want to still have there services after a year, you would have to pay a monthly fee of $69.95, but I would recommend a full takeover of the site on your own after.
Review by Darryl M. Edwards