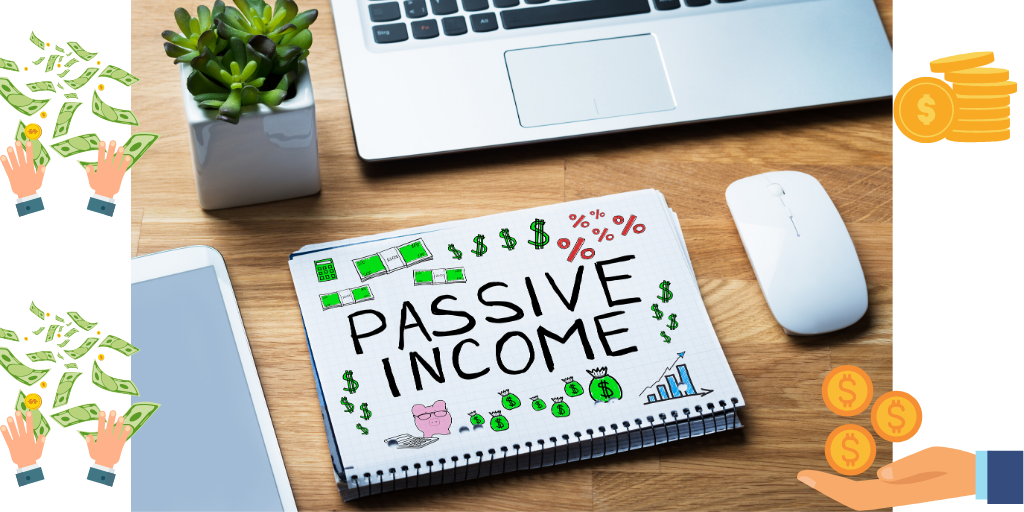 Making a Passive Income is something that can change everyone's life for the better.  There are multiple ways to earn a passive income, but when reading articles based on the subject it does not usually provide ideas that haven't been thought of.  So I will provide a list of some of the best ways to make a passive income and I hope this information would prove useful.
Some of the things mentioned on this list might be something you already thought about as well, but if you have an idea that is missing in the article please leave a comment after reading.
1.  Online Business– I might be biased putting this at number 1 as a blogger, but the simple fact of the matter is that it takes little to invest and can boost your income dramatically.  This can be the start of establishing multiple streams of income as freedom and flexibility can help you focus on other endeavors.  There are different goals you may have in mind for marketing online.  Reviews within the top menu will walk you through different website builders and which one is best for you depending on your needs for an online business.
2. Reselling sneakers– There are people getting rich or making a full-time income from buying sneakers and reselling them for double, triple, four times, or maybe 5 times the amount of the original cost.  Sneakers brought for $300 and resold for $1,800 is really happening.  Not to say you can make that kind of profit from every sneaker you buy, but if you know what's trending and what the people want then you will be successful.  You can buy and hold on to them and watch the value increase once it's out of stock.  Some Sneakers drop and sell out in one minute.  If this is something that interests you then I would recommend looking into the following apps.  Nike Sneakers, Goat, and StockX.  Some sneakers sell out so fast that experienced sellers will purchase bots to automatically buy certain sneakers when they drop.
3. Invest in Gold–  Gold should be an important part of a diversified investment strategy because the price increases every time there is an event that causes the value of paper investments, such as stocks and bonds, to decline. Although the price of gold can be volatile in the short term, it has always maintained its value over the long term.  Invest in gold and you can be literally sitting on a gold mine.  Just don't brag about it or let your neighbors know…Seriously
4. Financial Markets– If you have money to invest in stocks, just like gold you will see the value increase with time.  Investing in stocks is trickier than gold as the value of a stock may decrease as outlined in the previous section.  Making smart investments can definitely yield a nice piece of change over time. When investing in the financial market, you can look into stocks, forex, and cryptocurrencies.
5. Insurance Agent-  I don't exactly know if you can make a passive income as an Insurance Agent for Geico, but if you are selling Life Insurance then there is an opportunity to make a residual income from people buying and maintaining their policies.  I worked for a year as a Life Insurance Agent for Nilico (National Income Life Insurance) before deciding it was not right for me.
6. Real Estate/ Landlord– Everything mentioned before this can build you up to purchasing buildings and collecting rent from tenants at the end of the month.  Sweet.
7. Multi-Level Marketing– This is last on my list because these kinds of businesses are a numbers game and the majority of people won't succeed.  However for those few that breakthrough and get to the top of these pyramids will indeed feel like an Egyptian Pharaoh.
Benefits of Establishing a Passive Income
1. Travel- There is no secret to this benefit of establishing a passive income.  A passive income will provide the means to go places you always wanted. From Paris to the Bahamas or the Virgin Islands, you will be able to explore the world at your fingertips.  Just book a flight and go! You got the money and more is coming!!!
2. Relationships-  There might be a lack of time to develop and progress in your relationships due to a hectic lifestyle you may have to keep your head above water.  Whether it is a spouse, parents, kids, or friends the chances of you having time for all is slim. Some individuals got to get the short end of the stick when it comes to your valuable time.  If you don' t have enough time for your spouse then you really have to rethink life decisions.
3. Mental Well Being- Keeping your head above water and relying on a check to check can be stressful.  Having a passive income will give you peace of mind because you know you will be getting paid no matter what.
4. Physical Well Being- Working so much can breakdown your body and your lack of time will prohibit you from building yourself up.  The physical stress you were putting on your body will convert to a physical well being if you make use of that free time for getting fit.
Conclusion
My top two recommendations to start out if you lack the money or good credit for a thing like real estate is to start an online business or get into the sneaker game.  It takes little to start and the opportunity to earn is faster or more legitimate than some of the others in the article.
In contemplating how to start an online business, there are a variety of ways to make money online but learning how to promote products through affiliate marketing is the most passive way in doing so.
You can become a freelance writer which requires you to work for clients.
You can start a dropshipping business online, but that requires more of a hands-on approach when dealing with customer transactions.
Or… you can promote affiliate products by building a website
or without building a website.
Wish Your the Best and any other ideas people?