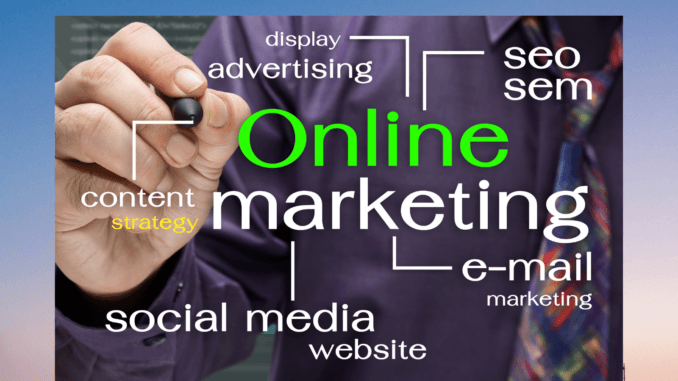 Have you ever thought about making money online? There are multiple ways to do so, but in gaining experience with online marketing I have learned that the easiest way to make money online is without building a website.
Building a website can help maximize your earning potential if you want an online store for a business or to make money online in general.
If you don't have actual products of your own you can make money drop-shipping or with affiliate marketing. This post would provide details and a step by step approach on how to make money without building a website for affiliate marketing.
I teach this more in depth for free in My Ultimate Guide to Make Money Online. It comes with videos to help guide you through these steps, but I will do my best to help you understand this within the article.
So you will not need to invest in no expensive programs before learning how to make money and what I will share can cost $1,000s to learn.
I feel as if my blessings will come from sharing my knowledge and helping you make a life changing income asap. So let's get started with this 7 step process to take start making money online! Although I'm teaching this for free, you will still need to invest in certain things necessary to make use of what will be explained in this article.
Now take in mind that I said you can make money after having everything setup in less than 30 days, but nothing is guaranteed. This depends on your knowledge and ability to follow the steps presented on this page. What you invest is just a fraction of what you can make back if you properly make use of this training.
Disclosure: As the owner of this website I have tracked down special deals for some of the products and services mentioned herein. When you use the links on this page to make a purchase I may get a small commission and you may get a great bargain. Its a win-win all around!!! See my terms of service for details
Step 1: Have Your Own Domain Name
Although you are not building a website, you will need to purchase a domain for what I'm going to teach you. When you purchase a domain you are also purchasing a website. However, as mentioned in the title you are not building a site. Building a website requires you to write product reviews and articles on different topics.
We are simply going to create lead pages to promote affiliate products you can make a commission from. This process is called affiliate marketing and I go in more depth about how to make money with this in My Ultimate Guide to Make Money Online.
In choosing a domain name, I want you to focus on health for now and choose a name relevant to healthy living. You can make a domain name for different niches like relationships, diy, make money online and travel to expand the kind of products you would like to promote eventually.
Click Below to Purchase a Domain. You will need to purchase the WordPress Website Builder at $4.95 a month and hosting at $2.95 a month.
If you already own a domain and have a WordPress Website then you do not need to take this step.
Step 2- Creating Images
Sign up to Canva.
Canva is you're all in one solution to easily make any kind of personalized image you want. This will help you Create Ads and Pages with enticing images that relate to the affiliate offer.
I use Canva when advertising on Google, Microsoft, and Pinterest. Facebook would be on the list but my account got banned when I didn't know what I was doing.
Step 3- Finding Products to Promote
Now you must join an affiliate program to promote products through search engines and social media platforms.
There are plenty of free sites you can join to become an affiliate marketer. Below is a brief list of options to look into.
For now we are going to focus on promoting products on Clickbank so create an account there.
Step 4- Creating Your Landing Page
I use Get Response for making professional-looking landing pages and funnels to promote my affiliate offers. Whether you are promoting a health product, training tutorial, gadgets etc, Get Response provides a variety of templates for different niches.
This is where you want to create a funnel to grab leads and send follow up emails to subscribers. You can create a landing page for someone searching to lose belly fat and get them to subscribe and promote affiliate offers. Videos in the Ultimate Guide shows how to go about this.
Step 6- Start a Pay Per Click Campaign on Microsoft or Google, or Both
This will require you to spend a bit more money. However, once you have a converting ad campaign it can convert for a long time, and the money you spend on advertisements will pay for itself. You should be prepared to spend at least $100 on advertisements for your lead page.
Step 7-Email Marketing to Your Subscribers
Once you get subscribers, you will want to follow up with a series of emails to your affiliate offer. Clickbank usually have a bunch of premade email swipes for each vendor so don't worry about how to do this.
Why Building a Website Can Help Maximize Earning Potential
Building a website is a tedious task and can take some time to see results, but having knowledge on how to go about making money without having to build a site can give you the reward you are seeking and keep you motivated in your online journey. The simple fact of the matter is that you will mostly have to pay in order to get your landing page in front of potential customers, but building a site can lead to free traffic from the individuals you are targeting.
For advanced training on how to make money without building a website: