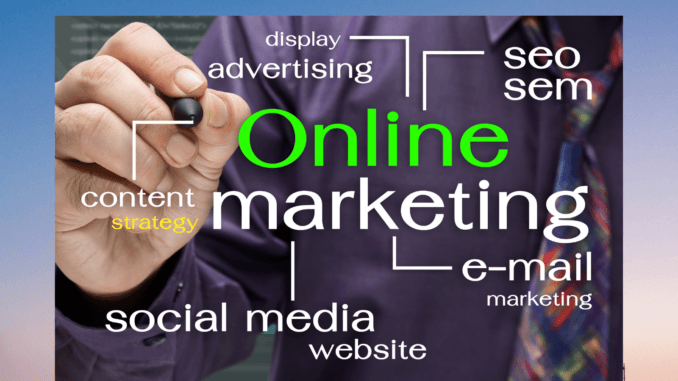 Have you ever thought about making money online? There are multiple ways to do so, but in gaining experience as an online marketer I have come to the conclusion that the easiest way to make money online is without building a website.
Building a website can help maximize your earning potential online, but there is still a decent amount of money to be made without taking on the tedious task of building a site.
So to explain this in a way to guide you in the right direction, this post would provide details and a step by step approach on how to do so, but advanced training might be necessary depending on your marketing skills.
I have received some advanced training through a platform called legendary marketer and some of the knowledge I received as a member will be shared in this post.
Disclosure: As the owner of this website I have tracked down special deals for some of the products and services mentioned herein. When you use the links on this page to make a purchase I may get a small commission and you may get a great bargain. Its a win-win all around!!! See my terms of service for details
This will be a 5 step process to make money online without building a website so lets get to some juicy details.
Step 1
Join an affiliate program to promote products on social media platforms like Facebook, Pinterest, Instagram etc.
Affiliate marketing is a way to make money online by promoting other people's products. There are plenty of platforms you can join to become an affiliate marketer. Below is a brief list of platforms to look into.
If you are not familiar with affiliate marketing you can check out this article on what is affiliate marketing.
Step 2
Create Landing Pages for promoting your affiliate offer. I use GetResponse for making professional-looking landing pages to promote my offers. Whether you are promoting a health product, training tutorial, gadgets etc, GetResponse provides a variety of templates for different niches.
Step 3
Create Ads with enticing images that relate to the affiliate offer. I use Canva to make ads on Facebook and Pinterest. Canva allows you to easily make any kind of personalized image you want. After creating an ad through Canva, when people click on the ad it should link to the landing page you built through Get Response.
Step 4
Invest in your own professional domain name. Your landing page will display something awkward and unprofessional without investing in a domain to be integrated with GetResponse. You can purchase a domain name at Bluehost for WordPress Hosting at $3.95 a month. Purchasing a domain name automatically comes with a website, but you do not have to work on the site if you don't want to. You can just use the domain name for the unlimited amount of landing pages you create on GetResponse.
Step 5
Now that everything is set up, all you have to do is run an ad campaign on social media or search engines to drive traffic to your landing page. I prefer social media for advanced targeting options. An ad campaign is not an absolute necessity to get your offer in front of the public, but if you have a low following on social media then you will need to pay for traffic.
Why Building a Website Can Help Maximize Earning Potential
Building a website is a tedious task and can take sometime to see results, but having knowledge on how to go about making money without having to build a site can give you the reward you are seeking and keep you motivated in your online journey. The simple fact of the matter is that you will mostly have to pay in order to get your landing page in front of potential customers, but building a site can lead to free traffic from the individuals you are targeting.
For advanced training on how to make money without building a website:
Click Here and Learn how to become a Legendary Marketer.
P.S
Legendary Marketer will refer you to building funnels and landing pages with ClickFunnels, but this step by step approach is a cheaper alternative for building landing pages and sales funnels.
If you are interested in making money building a website, Click Here for My Number 1 Recommendation for getting started.