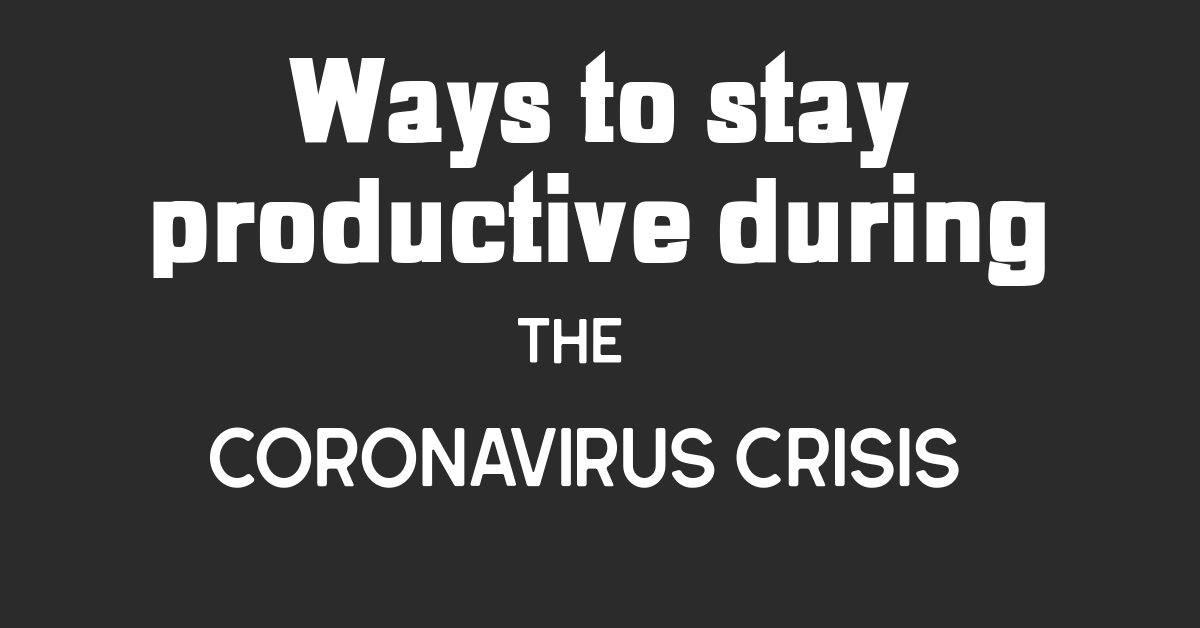 The coronavirus that has spread throughout the world has lead to something we have never experienced. This global epidemic has wreaked havoc within our communities and has lead to the new normal of social distancing, work stoppage, and staying home as much as possible. This crisis won't last forever and you can still be productive at home.
So this post will detail some things to do while social distancing to stay productive and make use of your time.
Disclosure: As the owner of this website I have tracked down special deals for some of the products and services mentioned herein. When you use the links on this page to make a purchase I may get a small commission and you may get a great bargain. Its a win win all around!!! See my terms of service for details
1. Education for Children– School is out, but your children can continue learning and keeping their minds stimulated.
ABCmouse.com, Adventure Academy, and ReadingIQ were all created with the purpose of helping children everywhere build a strong foundation for academic success and to foster a lifelong love of learning.
ABCmouse.com is the leading online early education curriculum for parents, preschools, kindergartens, and early elementary in the United States and Canada.
This award-winning curriculum has been created in close collaboration with early childhood education experts and offers over 10,000 books, games, songs, puzzles, and art activities. Each with specific learning objectives in the subjects of reading, mathematics, beginning science, social studies, art, and music, to go along with over 870 complete lessons across all subjects.
To date, more than 18 million children ages 2-8 have completed more than 4 billion learning activities on ABCmouse.com at home, in classrooms, libraries, and other community institutions!
Recently, Age of Learning, Inc., has introduced Adventure Academy. Adventure Academy is a massively multiplayer online game for elementary and middle school-aged children 8-13 featuring thousands of learning activities in a fun and safe virtual world and brings learning to life as it builds critical knowledge of essential curriculum topics in language arts, math, science, social studies, and more: essentially picking up where ABCmouse left off. 
The education experts at Age of Learning also bring learning to life through ReadingIQ, a digital library of over 7,000 books for kids 12 and under. With award-winning titles, including Caldecott and Newbery Medal winners, young readers will be continuously engaged with books they won't want to put down. ReadingIQ's collection is constantly growing too, so there's always an exciting variety of reading material to choose from. From Highlights to National Geographic Kids, Curious George, The Boxcar Children, and more! 
Parents at home can see their child's reading skills grow by tracking and monitoring their progress, and ReadingIQ's Guided Reading and Lexile measures ensure the books on every child's list is age-appropriate and matches his or her reading level.
2. Exercise- Make use of the extra time at home and start exercising. Push ups, squats, yoga, and isometrics exercises can be done at home to help offset your workouts in the gym. For those who are trying to lose weight, Jillian Michaels is a great health and fitness program with meal plans, workouts, and the support you need to get fit and strong. Start your 7-Day Free Trial!
3. Surveys– Get rewards and prizes by doing surveys and other things you do anyway such as shopping, watching videos, searching the web, playing online games and etc. Check out this review of one of the more popular programs to earn reward points and turn them into gift cards and other prizes.
4. Online Dating– You can still look into a love interest if you are single. The definition of the internet can very well be social distancing. Get to know someone and plan a date when things get back to normal. Here is a list of some of the best platforms to find a love interest.
You can also check out this article on some good sites for international dating.
5. Online business– Why not start an online business and look to make a passive income. Having an online business is a surefire coronavirus proof way of making money at home. When a crisis like this hits the only hope is it will not last for long. If so we can all be in serious trouble, but those who have an online business will be better off than most. While some areas may be affected by the crisis, certain places are not and your reach extends further than where you live when marketing online.
There are different ways to make money online and you can check out this article for more information on the different ways you can make money online.
Click here for my recommendation for what I do to make money online.
These are some of the ways you can stay productive at home during this coronavirus crisis. Be safe everyone and have a blessed and productive day!