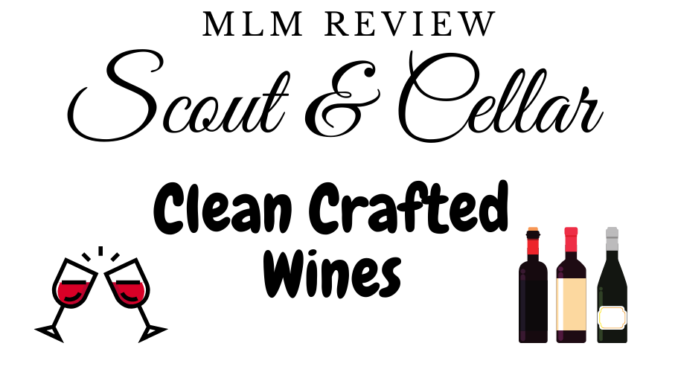 Scout & Cellar Review: Quick Summary
Name: Scout & Cellar
Description: Scout & Cellar is a network market company in the wine industry. It doesn't cost much to get involved and they seem to have a generous compensation plan. Although this may be one of the better MLMs to consider joining, without any marketing skills, most people fail to succeed as these companies tell you to recruit friends and family.
Price: $249
Is Scout and Cellar a Pyramid Scheme
 I wouldn't label Scout & Cellar a Pyramid Scheme, but their business model is set up in similar aspects. This is not a company I would recommend joining, but this company does stand out and is unique compared to most MLM companies I've reviewed. If you can develop an audience and know how to market online, then you might be one of the lucky few to have success.
Pros
Healthy Wine Products
Compensation plan
Cons
Training
Low Success Rate
Not available in every state
Scout and Cellar is a multi level marketing company established in 2017.
If you have come to this page then there is a chance that you have been approached by a family member or friend in regards to a good business opportunity to make money selling wine.
The truth of the matter is that you have been presented with this opportunity by someone you know because the best chance to earn an income within Scout and Cellar comes from recruiting others to join.
That fact leads to all MLM companies being labeled as pyramid schemes, but I will not label Scout and Cellar as such. That is due to the fact that it is possible to make an income from selling their products.
So to know whether or not this business opportunity is right for you, this post will provide full details on Scout and Cellar and all it has to offer. I must share the fact that I am in no way associated with the company and I am in a position to share this review due to my past experience with another MLM company called World Ventures.
As I have strived to make a passive income in the past within that MLM company and other past business failures, I have found success with internet marketing which is the best way to go about marketing products in general.
MLM companies will turn you into that annoying friend that harasses everyone you come across to join or buy your products.
It's a known fact that there is a low success rate for members within Multi-Level Marketing Businesses and if you consider joining it would be in your best interest to learn everything you can regarding marketing online to reach a wider audience instead of being limited to the people in your circle.
If you want to learn how to make money online for the best chance of establishing a passive income and live a more free lifestyle, subscribe and get weekly content and a 7-day course for making money online.
Ok now lets get to the review of Scout and Cellar and see if it's the right opportunity for you.
Scout and Cellar Review
Based in Texas, Scout and Cellar was founded by Sarah Shadonix with the purpose of starting a company to create a clean crafted wine that is free from chemicals and additives that can be found in other wines.
In order for wine to be considered Clean-Crafted, it must go through two rounds of independent lab testing to guarantee that it's of the best quality.
While this clean crafted wine may peak your interest as far as trying it out yourself, there are certain states that do not allow you to sell or ship wine.
There might be a roadblock to this business opportunity if you reside in Alabama, Arkansas, Delaware, Kentucky, Iowa, Mississippi, Oklahoma, Rhode Island, South Dakota and Utah.
Every state has their own laws and most states do allow wine to be shipped to your home.
To comply with Alabama law, you must ship orders to an Alcoholic Beverage Control Board Store where you can pick up your order and pay the state tax.
Membership
It cost $249 to join Scout and Cellar. You will receieve a business kit that consists of various wine products along with a personalized website for your business.
After a year you must pay $99 per year to keep the website up and running.
Compensation
Most MLM companies have a complex compensation plan but Scout and Cellar seem to be a bit more transparent. For an understanding of their compensation plan, you can check out the video below.
You can earn 12%-25% on commissions and are eligible for bonuses depending on the recruitment and sales your downline makes.
There are only a few amounts of people in these kinds of businesses that make decent money which unfortunately can be considered to be around $20,000 a year. They must work really hard and recruit a lot of people in order to make it a successful business venture.
Products
Upon purchasing a starter kit to join Scout and Cellar you will receive the following materials along with the website.
6 bottle insulated wine carrier
Winer makers
Pulltaps corkscrew
1.5 ounce measured pouring spout
The original vacu vin wine saver
4 Bottles of wine
Business building materials
The Clean Crafted Wine consists of 4 types which is Sparkling, White, Rosé, and Red.
There is a story behind each wine to detail its history, a description of what it tastes like, where it's made from, the year it's made, and what makes the wine special.
Their wines are a bit pricey but are not far off from being reasonable as well. MLM companies usually charge much more for their products as opposed to their competitors in order to pay their members.
Of course, their unique selling point will be that their wines are clean crafted and there aren't many alternative brands of wine that claim the same.
Their lowest bottle can be purchased for around $17 and their most expensive bottles of wine can cost over $70.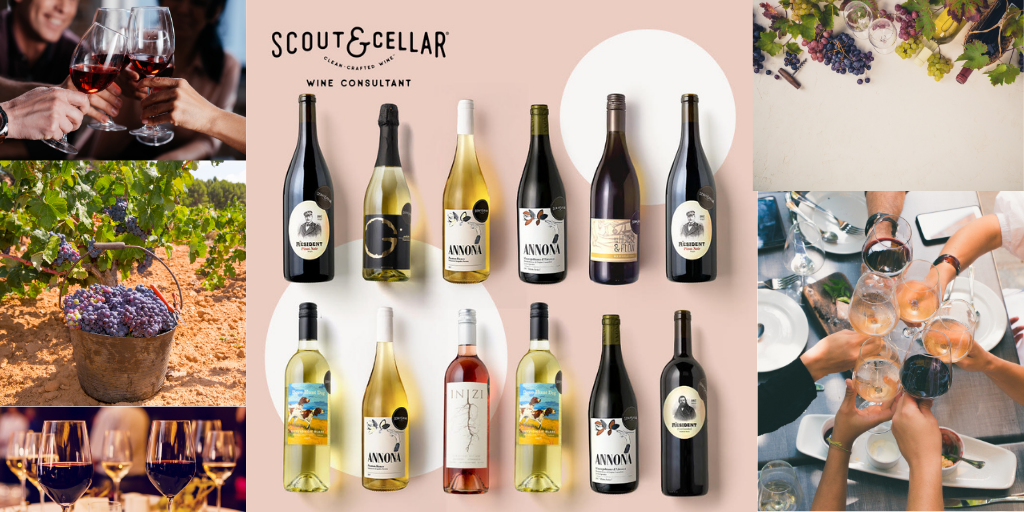 Pros
Healthy Wine Products
Compensation plan
Scout and Cellar natural wine products are free from chemical additives and sweeteners ingredients that can be found in other wines. That fact would be the main selling point for distributors promoting Scout and Cellar.
Another good thing is that their compensation plan is not completely confusing, but the way you get paid aligns with all MLM business models of selling and recruiting more members.
Cons
Training
Low Success Rate
Not available in every state
The personalized website you get through Scout and Cellar is useless if you do not receive training on how to drive traffic there.
You will also be guided to recruit by hosting parties and inviting friends and family. If there is one MLM opportunity that seems fit for hosting parties is one that is involved in selling wine.
With that said, to maximize exposure to the Scout and Cellar brand will take some online marketing skills because how many times you think you can host a party by inviting the people you know?
Learning what it takes to promote products online is necessary for reaching a good amount of people and being successful in these kinds of businesses.
Another thing to consider before getting involved is that there are laws when it comes to the sale of alcohol in certain areas.
Conclusion
Scout and Cellar seem like a decent business opportunity if you have experience with online marketing because being taught to recruit family and friends can ruin a relationship. That is something that happens every so often when talking about multi-level marketing. However, the cost it takes to get started and maintain membership should reduce the possibility of having a fallout with someone you recruit.
There are some newer network marketing companies that understand the importance of marketing online and will teach you some social media strategies to promote their brand.
Scout and Cellar do not offer such training to give you advanced knowledge in regards to marketing online.
If the person that signs you up really knows what they are doing and can provide you some real training then it might work out.
With that said, there are plenty of opportunities to make an income online which will require less work and can eventually replace your day job. For a chance to make a passive income to change your life for the better and take control of your own fate instead of having to rely on recruiting…
Click Here for a list of ways to make money online
or Click Here for My Number 1 Recommendation to start making money online
If you have any experience with Scout and Cellar or have drunk any of their wines, feel free to leave a comment in the section below