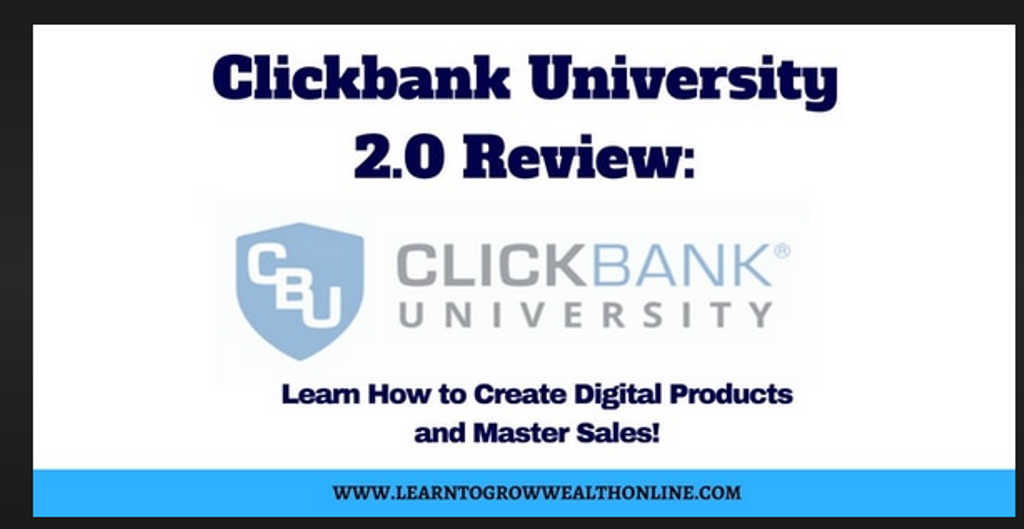 This is a platform teaching online marketers how to create their own digital products and make money promoting other people's products through their affiliate marketplace. It is a great opportunity and may prove to be worth the initial cost, but there are some facts to consider before becoming a member.
Who is Clickbank?
In 2013 Matt Hulett, Adam Horwitz, and Justin Atlan teamed up to create a course for people who are interested in creating their own informational products and selling them through the world's largest digital affiliate marketplace, Clickbank.
The original version of this product was a massive success and three years after their initial launch, they made an upgraded version of the product that is even better.
Membership
After paying the $47 to join clickbank university, you will be taken to an 'upgrade' page for ClickBank Builder 2.0. It is an annoying aspect that proves profitable and is a common practice within many online opportunities.  You pay into something just to learn that you need to pay more money in order to get the complete training to really make it work. Of course that was not included in the sales pitch.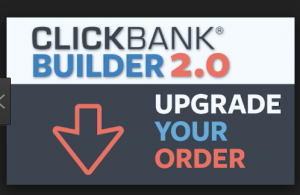 It will initially costs $594 to receive the training necessary for success within the Clickbank platform. It's going to be difficult for beginners to follow the training without purchasing this.
Upsells are unethical as newbies to making money online usually try a program for a month or two before quitting. There is a small percentage of people who will try the program and will stick with it long enough to earn their money back.
Atlan and Horwitz know this and want to get as much money as possible before you quit in frustration.  Alan and Horwitz will help in your business ventures but they are about making money first.
With that said , they are straightforward in detailing what your money will pay for.  They have a legit training center that emphasizes product creation, which is different from most other "make money" systems that I have reviewed in the past.
Product creation can be a very lucrative online business if you create a high quality product(s) and are able to drive traffic to your site.
Click Here if you are interested in the Clickbank opportunity.
There is still no guarantee of success which is something they also promote in their sales pitch.  The sales video use tactics that makes you question how jobs will be in the future by explaining how machines and technology will take over and replace the need for human labor. While that may be true, Atlan and Horwitz are simply messing with your emotions to get you to buy into their program. After they spend a few minutes scaring you about an uncertain future which will be taken over by machines, they offer you hope in, you guessed it, ClickBank University 2.0.
Training
Clickbank University 2.0 is a course that's designed to provide teachings in a weekly format to make it easy for people to follow the material and implement it.
The focus of the course is on product creation, similar to the previous version, except the 2.0 version contains even more training material and strengthens the weak points of the old version.
The material covers basically every topic related to product creation and selling digital products online.
Members will learn how to build hype for their upcoming product by building an email list of prospects. Doing this before launching the product will increase your chances of success.
It will also teach you how to create a valuable product, how to collect affiliates, create funnels, and how to maintain the business for the long haul.
These type of businesses are awesome because you can let your affiliates do all the work of promoting the product while you sit back and relax.
Personally, I haven't got around to making a product as I prefer affiliate marketing. If you have aspirations of creating a product to market then I am all for this opportunity.
The course takes you through the entire process of creating a digital marketing product or service and makes it easy for you to repeat the process.
The training is divided into two categories for different purposes, affiliate marketers and product creators.
The focus is more so geared towards product creation.
If you want training that focuses on building a site from ground-up and turning it into a profitable business:
Click Here for My Number 1 Recommended Online Opportunity.
There is about two months of training towards affiliate marketing within the Clickbank platform while there is about three months of training geared towards product creation.
It is possible to go through the training and finish much faster, but it's recommended to take your time in order to fully understand the concepts and steps.
The training material consists of videos and articles with downloadable files so you can follow the training when you're offline.
For product creation, each week is dedicated to a specific topic of digital marketing.
Product creation is only one element to the process as you will also need to learn how to create sales funnels, create up-sells, create marketing material, collect affiliates, manage affiliates, split-test funnels and much more.
Final Thoughts
The ClickBank University 2.0 marketing system is dependent on paid traffic, specifically paying for ads on social platforms such as Facebook and Instagram.
Using paid ads can be lucrative, but it will take some trial and error before you understand how to do it properly and to focus your ad campaign to be profitable.
The affiliate training is divided into eight weeks. When you join, the last four weeks of training is locked which makes their guarantee of making money the first night b.s.
If you finish the first four weeks of training ahead of schedule, you cannot proceed with the rest of the training until it is unlocked.
Furthermore, their 30 day money back guarantee means nothing if you are locked out of a month's worth of training.
ClickBank University 2.0 is not very forthcoming in what to expect after initially joining.
The sales video pitches a $47 program, but you will need to also purchase ClickBank Builder for close to $600. Plus, before you earn anything, you will also need to purchase advertising which can easily cost several hundred dollars. As mentioned earlier, Alan and Horwitz are about making their money first and foremost.
The strategy ClickBank University 2.0 teaches is not newbie friendly and you should not expect to succeed with the ClickBank University 2.0 program unless you are prepared to spend a $1000 to get the ClickBank Builder software and pay for advertising.
Throwing money at ClickBank University 2.0 is not the best way to start earning online.  If you must spend money, do it wisely and try to get the most bang for your buck.
OK, to be honest I do not think that it's a bad product, but why pay more money for less training and support? If CB University caught your attention, you are going to love this:
A FREE 7 day trial with access to hundreds of training modules and a full 10 beginner lessons?
A THRIVING community of awesome, friendly people, including live chat support?
$47 per month membership price with a 59% discount for your first month?
$359 per year discount available ($29/month!)
No locked modules – learn at your own pace
It's where I got started, and it's how I learned to build my first online business. They're currently my #1 rated product because they're inexpensive, effective, and want to see you succeed.
Oh, and you learn to be an affiliate of any product, including (but not limited to) Clickbank products.
Clickbank University 2
Summary
Clickbank would be a good opportunity if you have the time and thousands it takes to invest in starting this business.  You must be creative in coming up with a product that will sell.  While there is a potential to make money learning from Clickbank University, it may take some time before seen a return on your investment.
Pros
Good Training Create your own product Earning Potential
Cons
Upsells Locked out of training if ahead of schedule Pay for ads Overall can be quite expensive