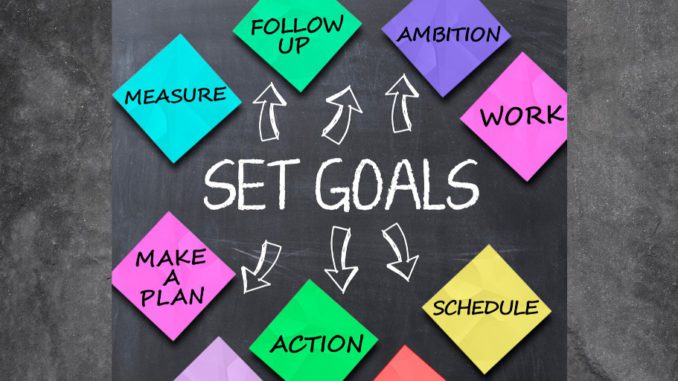 With the COVID crisis that has rocked the world and has changed the course of how we go about our daily routine, it is important to know how to plan for the future.
This is not a survival article as this is about setting and accomplishing your goals for financial stability.
Whether you are a business owner, professional athlete, travel agent, music artist, waitress, accountant, actor, teacher, fitness trainer, or hairstylist, we have learned that these lists of professions are susceptible to the greatest losses in a worldwide disaster.
Just think about the money that has been lost when it comes to people traveling, and movies due to come out this year in 2020 had to be postponed or become immediately accessible on pay per view instead of the movie theaters.
Of course, these theaters are owned by business owners that have huge capital and may be able to sustain significant losses, but small business owners are struggling to stay afloat.
The reality of an economic disaster is humbling as the only thing essential is the air we breathe, the food we have, and the shelter to protect us from the elements of nature. Accountants are faced with less to count as their services are not essential if businesses are struggling.
We definitely know how waitresses fall under the small business spectrum, and even with some restaurants opening back up in New York and other states that have seen progress, how comfortable are you dining in a crowded setting compared to a year ago. Roaming around Manhattan is still a ghost town in late July, and the city has been that way since March. It will definitely take time to get the economy back to normal, but planning ahead and reassessing your goals will be the best way to combat a changing and unpredictable future.
To go about planning for the future, it is best to look at how you can establish multiple streams of income or maximize your current business by reaching a wider audience.
What Kind of Businesses are Less Susceptible to a Global Pandemic?

Law enforcement is definitely a tough field in today's climate as some bad apples can make pursuing that profession something to think twice about.
If you consider pursuing anything other than the professions from the above list in the future, you must ask yourself how will you be able to do what you enjoy and be able to withstand an economic meltdown. The saying is true that you must save for a rainy day.
Maybe restaurant owners will be able to continue providing outdoor dining which can help these businesses maximize their profits in the future. The trickle-down effect may lead to more employment opportunities for waitresses and other employees that are essential to the restaurant business.
Take the 7 question quiz for your best path towards a career.
Side Hustle
Whatever your goals are, it is time to start thinking about the side hustle that can help you survive a recession.
Here is a list of 15 side hustle ideas that can turn into a full-time income.
1. Blogging– Blogging is a great way to make money on the side which can very well turn into a full-time income. There are a lot of successful bloggers that make six to seven figures a year. When people do their research on the internet, you will be landing on a blog. Think about it, almost everybody in the world surf the internet for information. Although it is a lucrative venture, building a money-making blog is not easy. If you are looking to get rich overnight, then blogging is not for you as it will require patience and motivation.
2. Freelance Writing-While your earning potential might be a bit less as a freelance writer opposed to a blogger, the chances of making a full-time income will most likely happen sooner rather than later. Blogging and making a full-time income might require 3 months to a year, and its usually towards the latter part of this statement.
3. Reselling Sneakers- Many people do not realize how much potential there is in the sneaker business. High Demand Sneakers come out every month that can be resold for 3-5 times the amount of the cost to get them. More experienced buyers will purchase bots to automatically purchase some of these sneakers as soon as it releases. For more information on reselling sneakers, check out this article on the best ways to make a passive income.
4. Social Media Marketing-Social Media marketing can come in different forms. 1. You may get a contract to be a social media strategist for a brand by writing content and designing ads to increase awareness. 2. You can do affiliate marketing and promote products on Facebook or Pinterest. 3. You can do Youtube videos and connect it to Google Adsense to get paid. 4. You can promote your services on professional social sites like LinkedIn and connect with like-minded people. 5. You can be a model, artist, actor, and have a huge following on Instagram. If this is the case you can set up a fan page through Model Centro so people can stay up to date on your activities.
5. Drop-Shipping- Drop Shipping can be very lucrative if you know how to go about it. For more information, you can check out this article on how to dropship with an eCommerce Website.
6. Network Marketing- Most of these opportunities deal with Multi-Level Marketing Companies. While I would not usually recommend joining one of these companies, there is a handful worth looking into if you have experience with marketing online.
7. Sell Ebooks– Selling and publishing ebooks is a lot easier than a physical one. Of course, it is best to make an ebook that can teach something for people to incorporate in their life. Whether it is languages, online courses, or how to budget and save money, there are plenty of ebooks in high demand when it comes to intellectual curiosity.
8. Mystery Shopping/ Merchandising- Companies of all kinds are looking for mystery shoppers and insights on how their brand is performing in stores. Mystery shoppers buy in secret and will report their experience with the retailer. This can be done whether you are shopping at a physical place of business or an online store. If you do a simple search on how to become a mystery shopper, you will likely find several sources to help you. To become a merchandiser, click here to read my review on the best app to start working as a Merchandiser today. You can also contact companies directly for pitching to become a mystery shopper or merchandiser.
9. Wash and detail cars- Washing cars in your area may start out small, but if you promote by handing out flyers in your neighborhood or posting your services on social media, washing cars can become a relatively lucrative business in more upscale neighborhoods.
10. Start a Food Truck- Food Trucks may very well be a better investment than a restaurant, especially in times of a pandemic and social distancing. If you research and pick the right place for planting your food truck, then all you need is a couple of people to keep the business going. Less staff and lower monthly payments opposed to physical restaurants have made investing in a food truck a more recession-proof investment.
11. Give music lessons- If you have knowledge when it comes to playing the piano, guitar, or another instrument, consider teaching others in your area and advertise online to reach a wider audience. This would be the time to make use of a LinkedIn account or the ebook suggestion
12. Write resumes- If you are good at writing resumes, you can also make use of a LinkedIn account to advertise your services. It would be best to provide a few sample resumes for free to lure in some great reviews and as a result, you will see your sales increase dramatically.
13. Teach driving lessons to students- If you are a great driver, then it might be wise to give thought into becoming licensed as an instructor. You can promote your services both online and off, or use a site like CareerBuilder to find part-time driving instructor jobs.
14. Become a virtual assistant- The demand for virtual assistants is high, but it will require organization and a lot of free time to make it a worthwhile venture.
15. Create a smartphone app- I have a banging idea for creating an app, but the thought is easier thought than done if you know what I mean?
If you have an idea for creating an app, study how to monetize it without including initial fees. Nowadays there are plenty of valuable apps that you can download for free. If you think about charging per download, your services must be unique and extraordinary. What I have in mind would fit the bill if I act on it before someone else thinks about it. If you have the right idea, the fruits of your labor can be very rewarding.
Set Your Goals
It is best to look into a goal planner to stay organized and have a comprehensive list to go about accomplishing your goals.
The benefits of a goal planner includes the following list.
1. Set Your Intention
2. Choose Your Number 1 Goal
3. Select 4 Mini-Goals
4. Plan Your Year
5. Crush Your To Dos
6. Review Your Goals and Where You are from the time frame you set forth towards accomplishing your goals
A goal planner provides direction to help guide you to where you ultimately want to be in life. You will have a clearer focus on what is important to you by reflecting on your hopes and dreams. This goes hand and hand with the decision you make (Party or accomplish goals) (Party and put goals to the side and past the deadline you set) (Accomplish your goals to meet the timeframe you set forth and then party after)
Making a goal planner will also help you take control of your future, as without it you may drift away aimlessly and tend to go with the flow. Planning ahead will provide motivation as you have something to strive for. Once you have clear written goals, your mind will be consumed with focusing on your endeavors. You will definitely have a sense of personal satisfaction as you will know your capabilities and have an idea on how to reach your full potential.
After everything is said and done, accomplishing your goals will give you a sense of purpose in life. Instead of going through the motions and living day to day, having goals keeps you motivated to get up in the morning and look forward to a progressive day as you strive to live a life you always wanted.
If You have any advice or feedback from the article, feel free to leave a comment in the section below.