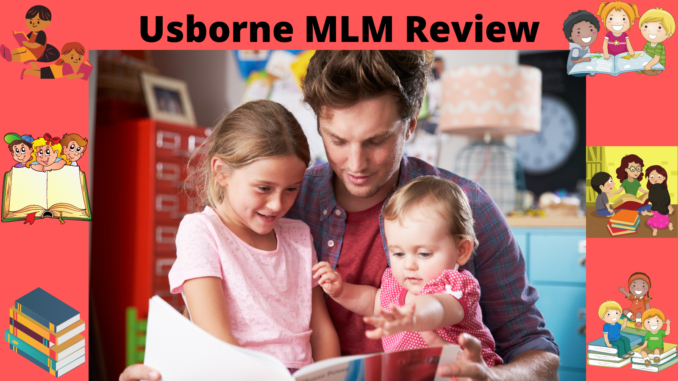 Usborne Books Review: Quick Summary
Name: Usborne
Description: Usborne is a network market company that is unique. This is one of the few multi-level marketing businesses that focus on promoting books. It doesn't cost much to get involved and they seem to have a generous compensation plan. Although this may be one of the better MLMs to consider joining, without any marketing skills, most people fail to succeed as these companies tell you to recruit friends and family.
Price: $75-$125
Is Usborne a Pyramid Scheme?
I wouldn't label Usborne a Pyramid Scheme, but their business model is set up in similar aspects. This is not a company I would recommend joining, but if you can establish a targeted audience for people interested in these books then you may be one of the lucky few to experience success with Usborne. 
Cons
Training
Low Success Rate
Must Recruit to make Decent Money
Limited Market
Usborne is a multi-level marketing company established in 2016.
As this company specializes in selling books mainly for children, you may have stumbled on this page because a family member or friend recommended you to join and referred to it as being a GREAT BUSINESS OPPORTUNITY!!!
The truth of the matter is that you have been presented with this opportunity by someone you know because the best chance to earn with Usborne comes from recruiting others to join.
That fact leads to all MLM companies being labeled as pyramid schemes, but I will not label Usborne as such. That is due to the fact that it is possible to make an income from selling their products.
So to know whether or not this business opportunity is right for you, this post will provide full details on what is Usborne MLM about and all it has to offer. I must share the fact that I am in no way associated with the company and I am in a position to share this review due to past experience with another MLM company called World Ventures.
In striving to make a passive income in the past with World Ventures and other past business failures, internet marketing has proven to be a success and is the best way to go about marketing products and services.
MLM companies will turn you into that annoying friend that harasses everyone you come across to join or buy your products.
It's a known fact that there is a low success rate for members within Multi-Level Marketing Businesses and if you consider joining it would be in your best interest to learn everything you can regarding marketing online to reach a wider audience instead of being limited to the people in your circle.
If you want to learn how to make money online for the best chance of establishing a passive income and live a more free lifestyle, subscribe and get weekly content and a 7-day course for making money online.
Now it's time to get to the review of Usborne and see if it's the right opportunity for you.
What is Usborne MLM About?
Based in London, UK, Usborne was founded by Peter Usborne in 1981. Peter Usborne recently won the 2020 Children's Publisher of the Year at the British Book Awards. As an MLM company, Usborne is pretty unique as most of these kinds of businesses focus on health, beauty, and travel.
Membership
There are two kits you have the option to start off with to become a member for Usborne which costs $75 or $125. The first kit comes with 10 titles and the second kit comes with 20 books. 
At first glance, it seems like an inexpensive business opportunity, but you will be taught to host parties to sell your books and may need more than the number of books provided in the kits. Distributors must also sell $120 every three months to stay active or buy back the books at retail value.
Compensation
As a distributor, you can make 24% of the total sales value from each order. While Usborne can not be called an outright pyramid scheme, the only way to make decent money is from recruiting. As an example, if you host four parties a month and sold $100 of books at each party you will earn $96 in commission. (Simple math is 24% of $100 equals $24 x 4)
Distributors can make a permanent 6% Mentor Bonus on the sales of anyone they recruit. But (there's always a but with MLMs) in order for you to get this bonus, you and your recruit must make a minimum of $120 in sales every month.
If you've sold $120 in a month, but your recruit only sold $80, you will not be eligible to receive the bonus. Even if they did hit that magical $120, your Mentor Bonus would be just $7.20.
The next rank up from Usborne Distributors is Team Leader. To get promoted to this level, you and at least four members you have personally recruited must achieve $1,800 or more of team sales in a single month.
And again you and at least four distributors you sponsored must each have sold orders worth a minimum of $120 that month.
Imagine that you're close to a promotion one month, but one distributor fails to make $120 in sales. What do you do? Some might resort to the pay to play method and place orders through the distributor themselves in order to get a promotion, but this isn't a game to be played nor a winning strategy in terms of business.
Usborne Books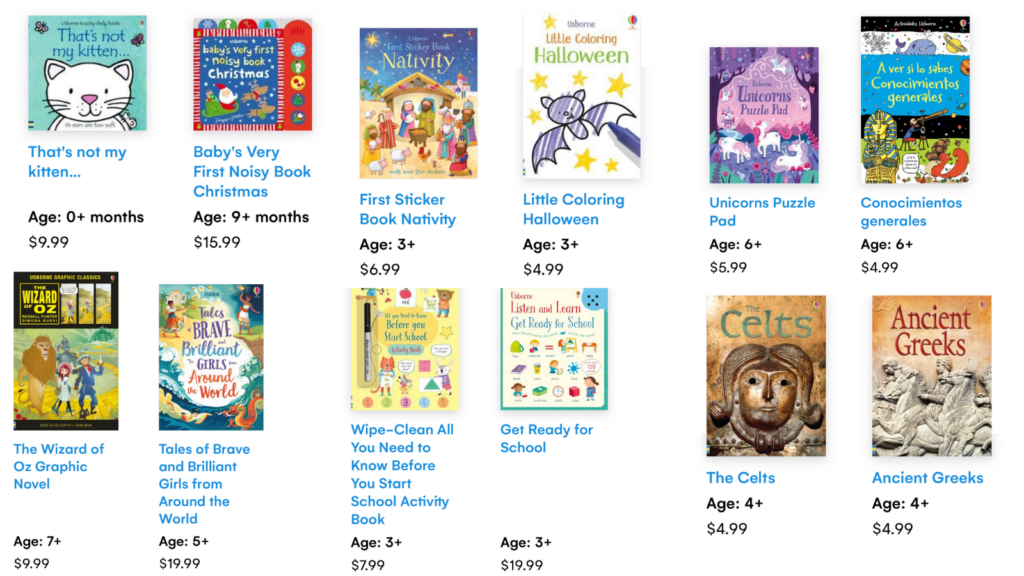 Usborne offers a wide selection of books for children in the following categories:
Teaching
English
Fiction
Foreign languages
Geography and environment
Gift books
Growing up and mental health
History
Hobbies and interests
Lift-the-flap books
Math
Novelty books
Picture books
Reading Programme
Science and technology
While Usborne may not offer the best kind of business opportunity to look into, they do offer good quality books that parents and kids tend to enjoy. 
Pros of Becoming A Distributor For Usborne Books
There is more to lose than gain by becoming an Usborne consultant. In struggling to find reasons to join, the only thing I can come up with is the fact that they offer good quality books.
Cons of Becoming a Distributor for Usborne Books
Training
Low Success Rate
Must Recruit to make Decent Money
Limited Market
When it comes to training on promoting and selling products, Usborne has the same problem as most multi-level marketing businesses. The problem most members face when becoming a member of these businesses is that you are lead to believe their products are GREAT and STAND OUT from the REST and HOW GREAT it would be to INTRODUCE this to your FRIENDS and FAMILY!!!
If you are an owner of any business, especially nowadays with the Covid situation, you need to know how to MARKET ONLINE. Usborne's training methods are a big part of why most people fail and since it is in the children's books category you will need specific targeting to people that could benefit from their products.
Even with that said, the profit margins for selling Usborne books are so low that it would take hundreds of books sold to make a few hundred dollars. For instance, if 100 books are sold at $9.99 the distributor would make $240 if commissions are 24% for every book sold. Another hurdle for distributors to overcome is that only parents of young children will be interested. This makes Usborne a business opportunity with a limited market.
Overall, this is not one of the better MLM companies to consider joining because recruiting other people into your down line will be the only way to make decent money. That fact is a common theme in Multi-Level Marketing.
Conclusion
There is more to lose than gain by becoming a distributor for Usborne Books. Recruiting a family member or friend can ruin a relationship which is something that happens every so often when talking about these types of businesses. Due to the target market, you can't just invite anybody to a home party to promote Usborne's Books.
There are some newer network marketing companies that understand the importance of marketing online and will teach you some social media strategies to promote their brand.  Although Usborne does not provide advanced training, if the person that signs you up really knows what they are doing then it might work out. It may all come down to your mentor.
With that said, there are plenty of opportunities to make an income online which will require less work and can eventually replace your day job. For a chance to make a passive income to change your life for the better and take control of your own fate instead of having to rely on recruiting…
Click Here for a list of ways to make money online
or Click Here for My Number 1 Recommendation to start making money online
Now that you know what is Usborne MLM about I wish you the Best of Luck In Your Business Endeavors.
If you have any experience with Usborne or have used any of their products, feel free to leave a comment in the section below.