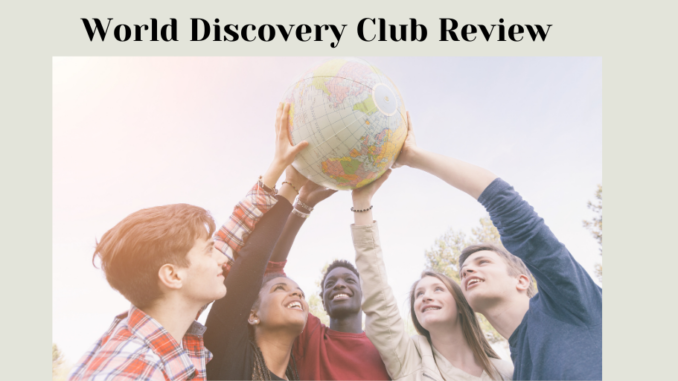 World Discovery Club Review
World Discovery Club is a company gaining recognition within the online market and network marketing industry.  You have most likely come to this page because a friend or family member resented this as an amazing opportunity to travel the world and make money doing so. Before going any further, I have to mention:
I am in no way associated with World Discovery Club, so this is not a biased review.  I do not have any financial gain as to whether you sign up or not. I am here to provide you with the details regarding World Discovery Club so you will make the best decision possible.
I am in the position to share this review with you because I was involved with a similar company called World Ventures a couple of years ago before I learned how to make a passive income online. Some people may disagree with me on what I am about to say on World Discovery Club, however, from personal experience it is very difficult to build a successful business through their methods.
Network Marketing companies usually teach members to throw home parties and target everybody you know to join and become a member. That can lead to ruin relationships along with money lost if you fail.  Learning how to market online will expand your audience and increase your chance of becoming successful in any business venture.
Whether you want to learn how to build a website and market other people's products online, have your own product you want to market online, or want to make money without going through the hassle of building a website:
Subscribe and ask a question regarding your preference on how to go about making money online.

What is World Discovery Club
World Discovery Club is another travel multi-level marketing company. Headquartered in Georgia, the company launched global operations in November 2011. There are currently members in over 30 countries, including countries in Europe, Asia, Central, and South America, Australia, and New Zealand.  The company was founded by Matt and Catherine Willis.  They have previous experience working with Coastal Vacations (travel club), MorVacations (member-only resort vacations), and DreamStyle Vacations (vacation club).
Membership
World Discovery Club offers memberships at 6 levels which are detailed below:
1. $497 Silver Life and can be purchased every year.  $27 a month for the marketing system.
2. $1,497 Gold Life and can be renewed for $5 annually for 10 years. $27 a month for the marketing system.
3. $2,497 Platinum Life and can be renewed for $5 annually for 50 years. $27 a month for the marketing system.
4. $6,497 Platinum Executive and can be renewed for $5 annually for 99 years. $27 a month for the marketing system.
5. $12,997 Platinum Chairman and can be renewed for $5 annually for 99 years. $27 a month for the marketing system.
6. $19,997 Platinum President and can be renewed for $5 annually for 99 years
World Discovery Club members must either purchase each level of membership separately and make one sale of them, or make two sales of each level of membership, in order to qualify to earn a commission for membership sales on that level.
Alternatively, purchasing the highest level of membership, Platinum President, at $19,997 opens up commissions at all membership levels instantly and will gain access to more third-party travel services.
At each level members have access to a worldwide inventory of rental condos, exclusive resorts, vacation homes, villas, and hotels at prices not available to the general public.  Members also have discounts on luxury cruises, airfares, vehicle rentals, vacation packages, plays and concerts, dining, and other travel services.
Training
A member promoting World Discovery Club claims that it has an "easy to use back office with full reporting, lead tracking and management, training videos, marketing training, and support. In addition, the company conducts regular weekly webinars for new prospects and new members. The company also provides regular updates throughout the week to inform and train new prospects and members".
Compensation
For each new member you bring into the World Travel Club, the company will offer you a direct sales commission depending on which membership level is sold:
Silver Life – $150
Gold Life – $450
Platinum Life – $1,050
Platinum Executive – $3,000
Platinum Chairman – $4,050
Platinum President – $6,000
Your first qualifying sale that you are eligible to earn a commission on is halved. For example, if you'd already sold two Platinum President memberships your third sale would be your qualifying sale and you'd earn $3,000 instead of $6000. All following Platinum Executive membership sales would net you $6000.
You can also earn commissions through your downline.  As the members you've brought into World Discovery Club recruit their own new members, your downline grows, and on each sale generated by your downline World Discovery Club pays you out a commission.
Final Thoughts
Like most MLM travel clubs, World Discovery Club doesn't offer any products or packages that can be sold at a retail level to retail customers.
Rather the actual product being sold is the membership to the World Discovery Club, of which there are six membership levels on offer.
Each membership level differs with what's on offer but the general idea is that the more you pay in membership, the more third-party travel offers and services are made available to you.
Since all services offered by World Discovery Club are provided by third-party services which the company has affiliate agreements with…they make money when you book anything, but you don't.  They save money on advertising and paying a workforce while the distributors do all the work. Essentially you don't own anything and instead of being a sales rep for World Discovery Club(an affiliate for the companies they represent), you can become a direct affiliate and market a variety of products including travel packages.  Click here to learn more.
Access to third party travel services (some of which are said to be specifically made for World Discovery Club) needs to be compared against what can be secured from any publicly accessed services like Expedia or Travelocity.
Some may label this company as a scam or Ponzi scheme because you can only get paid through recruiting members instead of marketing discounted travel experiences.  They also offer six levels of membership in a design to maximize profits off of people that join.  Think about it, how many people will be inclined to join and pay such a high initial price.
The only reason membership is scaled is that World Discovery Club knows that most likely nobody will pay $19,997 to join and will need to work their way up. This means multiple membership purchases which in turn draws the maximum the company can make off one member out.
There's much more to lose than gain in World Discovery Club. You definitely have to put in a lot of effort to make a successful business out of it and costs to join and maintain memberships are steep.  However, if you are still interested in joining here is the link to their official website http://worlddiscoveryclub.com/
If you really want to learn how to make money without paying such a hefty price, I would recommend you to check out my #1 recommended business opportunity. This opportunity provides you with the knowledge to start a successful online business with a broader option of products to market including travel if you want.
If you are just looking to travel or you are interested in becoming a travel agent: click here to learn about a company called Dream Vacations..
As always, I welcome your comments on the World Discovery Club and I will be more than willing to discuss it with you. If you have ever joined the World Discovery Club, feel free to share your personal experience in the comment section below.