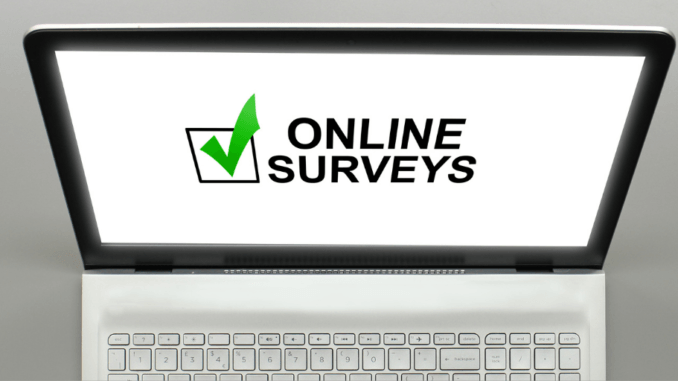 How to Make Money Doing Surveys
If you want to get paid for your opinions then I will detail the 10 best sites for paid surveys. When it comes to making money doing surveys, after creating an account you usually have to fill out a profile questionnaire.
You must answer basic questions like your birthday, gender, ethnicity, level of education, employment status, and hobbies. This is necessary on sites like these in order to present you with surveys and deals that you will most likely be interested in. 
Sometimes the best thing to do is use a couple of sites for surveys and perform different tasks that will reward you on others. If you are consistent and invest time in most of these sites, you eventually will be offered with higher paying surveys.
To maximize your earning potential it is important to understand how their point system work. It might be a bit confusing, but the top sites have a simple system where 1 point=1 cent. The ones that don't have a clear cut system means that you will be making less than a cent per a point.
As an example, TellWut which is 7th on this list, offers 10$ gift cards for 4,000 points. That means that every point is worth a fourth of a cent. So knowing how a survey site point system works is necessary so you can have an estimate of exactly how much you are getting paid for your time.
A site might seem like they offer more points for their surveys, but the value of those points might be worth much less than others. So if the top ones mentioned in this article are available where you reside, then you should do surveys on those and use others for cash back incentives.
There are so many things that you can get cash back incentives for that you should definitely look into these sites before making your next big purchase. You can probably have a couple extra hundreds at the end of the year just from basic shopping needs as well.
When you go grocery shopping for bread, onions, bananas etc you can upload receipts from stores like Target, Walgreen, and Costco to redeem points from things that you need.
So I hope this provide a bit of clarity on how to make money taking surveys as I go in to detailing the best 10 survey sites to look into.
10 Best Sites For Paid Surveys
1. Branded Surveys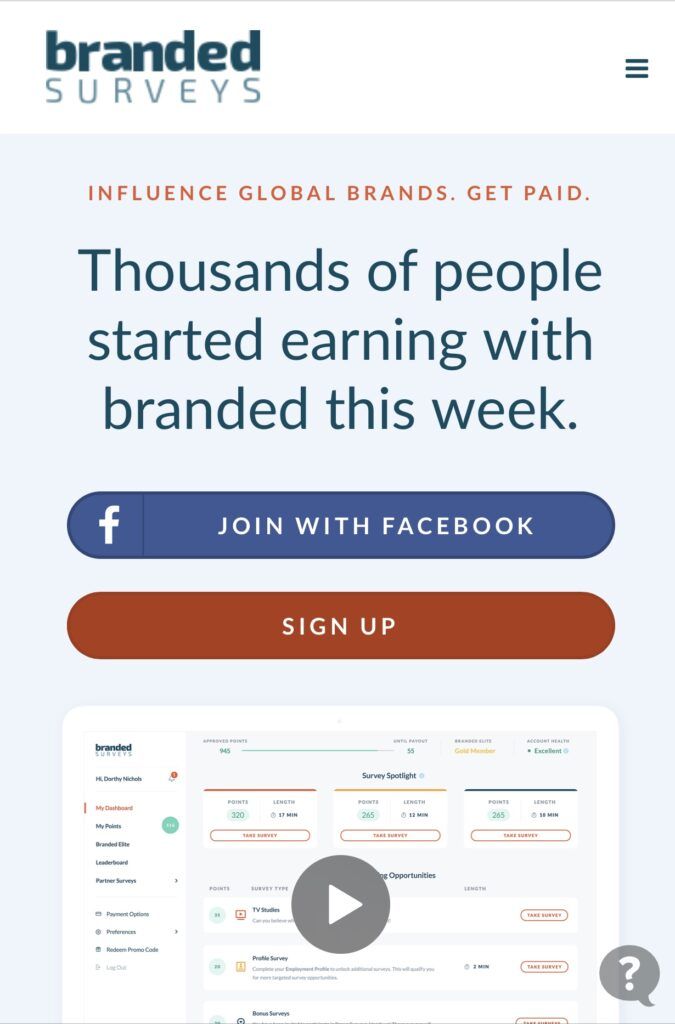 Branded Surveys provide the opportunity for users to answer online surveys in exchange for rewards including cash and gift cards. Membership is available to those residing in the USA, Canada, and the UK.
There is a wide variety of surveys with different topics that can be completed in exchange for rewards. The start of this company goes back to 2012 when it was referred to as MintVine until being rebranded in 2017. The transitioning to becoming known as Branded Surveys would come with a complete makeover and redesign to their website. Branded offers its members tons of different rewards options and issues gift cards within 48 hours of transactions being processed.
Branded Surveys has the highest paying surveys per time on average it takes to complete and how much you earn. From the surveys offered I calculated that you can earn around $2.27 per 22 minutes
Taking in consideration that there is a possibility to rank up and the average will be higher the more time you are on here doing surveys.
2. Swagbucks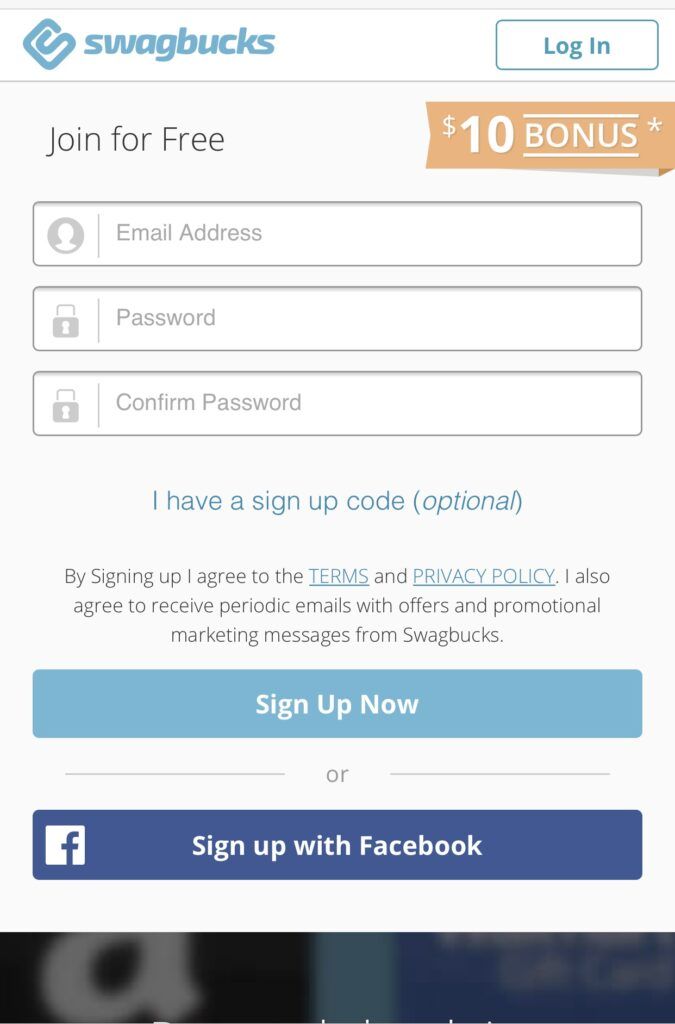 I have joined Swagbucks and have some experience with using their site to earn rewards. Swagbucks offers the opportunity to earn more than just paid surveys. For more on Swagbucks, you can also check out the review I wrote a couple of years back.
A brief list of the ways to earn is provided below.
Watch videos
Play Online Games
Surveys
Sign Up for Deals
Shop & Search the web
One of the main things I like about Swagbucks is that all the tasks are locked into their platform so you don't have to worry about signing up to other sites just to redeem your cash.
This can seem like a repetitive task you have to do when you perform tasks on some of the following sites that will be mentioned below.
Swagbucks has a user friendly mobile app to make it easier to perform tasks while you are on the go. The average amount of time it takes to complete SwagBucks surveys is 16 minutes and you earn on average $1.36
3. Prize Rebel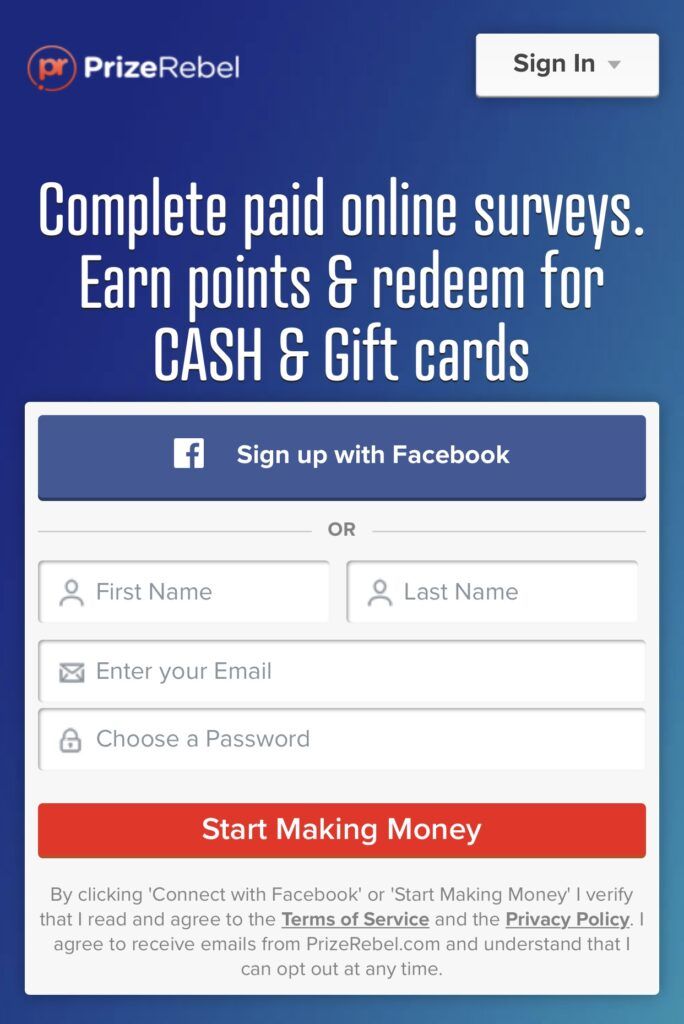 With extensive research, Prize Rebel makes the top 3 in this list of best-paying survey sites to look into. It takes on average 15 minutes to complete PrizeRebel Surveys and earn 88 points which can be converted to cash or gift cards.
PrizeRebel offers a lot of short surveys for completing and earning points fast.
Payments are made via PayPal, Amazon, gift cards, BitCoin, or direct to your bank account.
Just like Swagbucks, there are a variety of ways to earn with PrizeRebel. However, you earn more with Swagbucks for completing some of these same tasks.
All surveys are also in English so if you are from a country like, the U.S, U.K, Canada or Australia then you may want to try it out.
You should check out this article I written given a comparison between Swagbucks and PrizeRebel. I'm sure you will find it interesting.
If you want more information just on PrizeRebel you can click here to check out my original review.
4. Inbox Dollars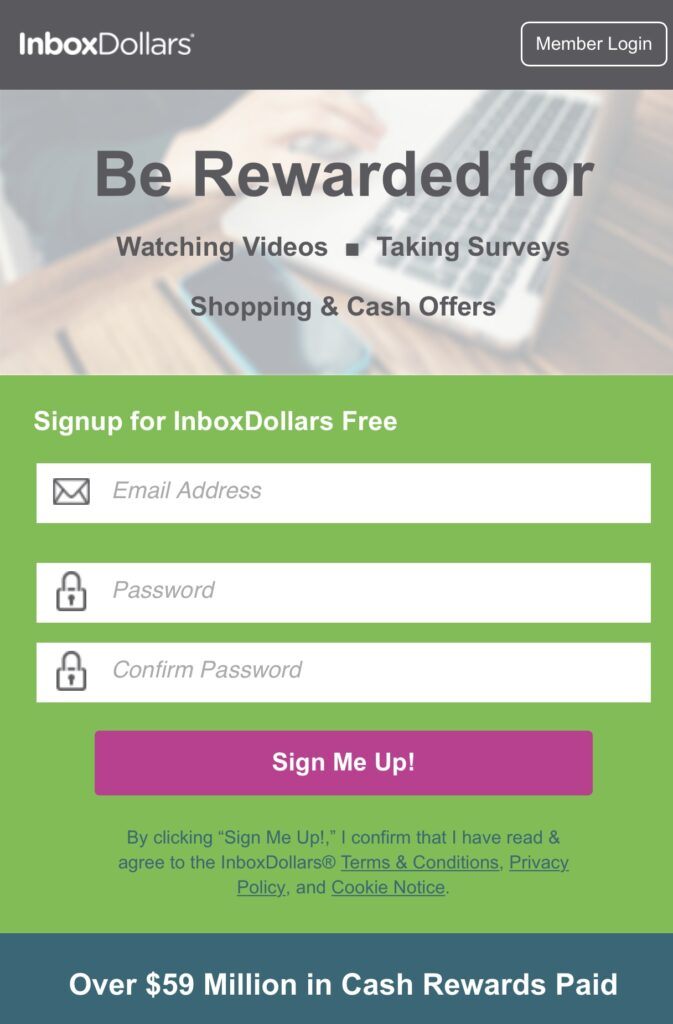 Featured on Good Morning America as a work from home opportunity, Inbox Dollars has been around for over ten years now. Surveys usually take 10-20 minutes to complete with payouts ranging from .50-$10.
Inbox Dollars provides a reliable system for making extra cash on the side. You also will receive $5.00 just for signing up. Similar to Swagbucks, there are numerous ways to earn besides completing surveys.
You can get paid for:
Playing games
Shopping online
Searching the web
Grocery shopping
Taking surveys
You might get lucky as some surveys pay $10 and will not take long to complete, but it is not something that will happen frequently.
5. Survey Savvy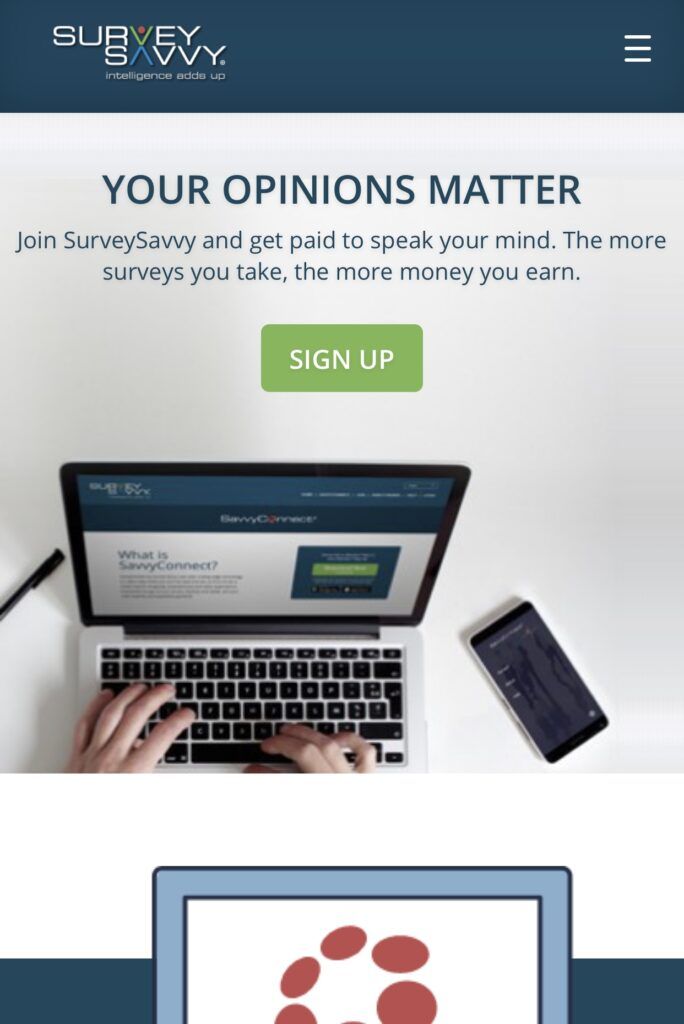 SurveySavvy has been offering paid surveys for over 20 years and it doesn't have any confusing points systems to figure out unlike other paid survey sites.
Every online survey is offered for a dollar amount, and you don't have to wait for money too accrue with a minimum payment threshold of $1.
SurveySavvy does not offer PayPal as a payment option and they don't offer gift cards as well. Payments is made through checks that are sent in the mail.
On some occasions, SurveySavvy offers their members the opportunity to win contests in which they can choose a charity for receiving a substantial donation, YouTube video contests for a cash prize, etc.
Another reason worth looking into this is that if you download SavvyConnect on your smartphone, tablet and/or PC you can earn $5 per device. You would be participating in market research simply by surfing the web.
6. Univox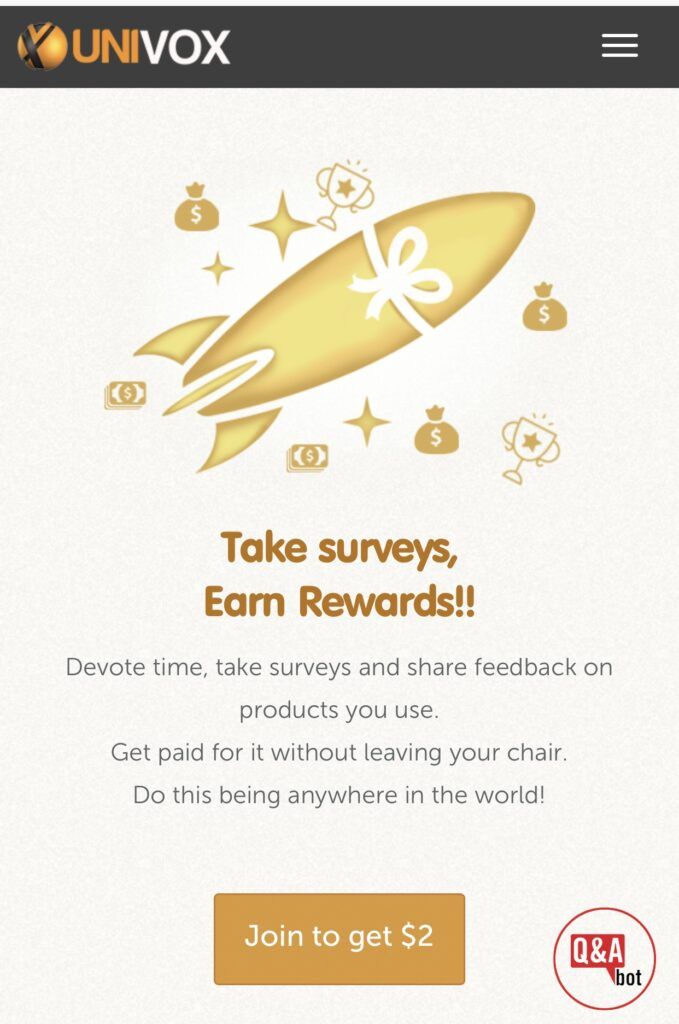 Univox Community is a legitimate site that has paid millions of members for doing surveys on their site for years. However, there are some issues that Univox has not fully addressed such as members being disqualified from surveys which can make it frustrating when using their site.
A recent review from a member states that "Univox used to be a great survey site. Once you become an Ambassador after awhile they try and lock you out of your account and/or stop sending you surveys".
You will earn reward points every time you complete a survey. Every 100 points equate to $1.00 so it will take 2500 points in your account to be eligible to request a $25.00 minimum payment threshold or e-gift card. Univox currently offers its members three ways to get paid.
PayPal – receive a $25 cash Paypal payment directly to your account
Amazon e-gift card – opt to receive a $25 Amazon.com e-gift card
Virtual Mastercard – request a virtual Mastercard rewards card that is accepted at any online merchant who accepts Mastercard payments.
Reward Links – receive a Reward Link e-gift card, which can then be turned into a gift card from dozens of your favorite stores.
7. TellWut
Tellwut is an online community open to residents of Canada and the USA.  Members of TellWut have access to surveys and social media activities to earn rewards while being engaged in the community.
Tellwut has been operating since 2010 and boasts to have 750,000+ members. The community aspect of Tellwut helps it stand out from its competitors.
Tellwut allows you to create your own surveys, answer other members' surveys and chat about them in a comments section.
Tellwut rewards can be redeemed starting at 4,000 points ($10.00), and more rewards are available at 10,000 points ($25.00).
There are a variety of gift card options from Visa, Amazon, CVS, Sephora, Walmart, etc. or merchandise such as a t-shirt or even a Motorola tablet.
It's also possible to convert your points into a prepaid Visa debit card.
8. Survey Junkie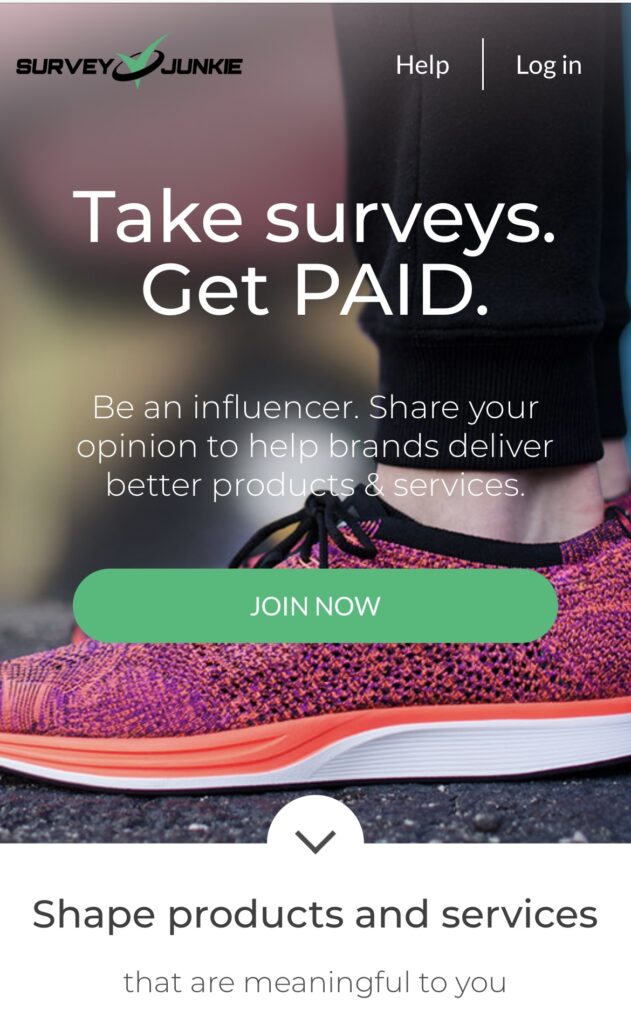 Survey Junkie is a smaller survey aggregator, but it stands out. The site has a clean, easy-to-use dashboard and feel off the site is clean and easy to use.
The point system is also direct and easy to understand. Once you complete a few profile questions for different categories you may be eligible for higher paying surveys.
These profile categories include the following:
General Profile
Health Profile
Shopping Profile
Technology Profile
Household Profile
Interests Profile
Travel Profile
You will want to feel out the profile as there surveys do not initially have a high payout and take around 23 minutes to complete with $1 earned on average.
Survey Junkie was founded in 2013 and boast to have over 10 million members.
9. MyPoints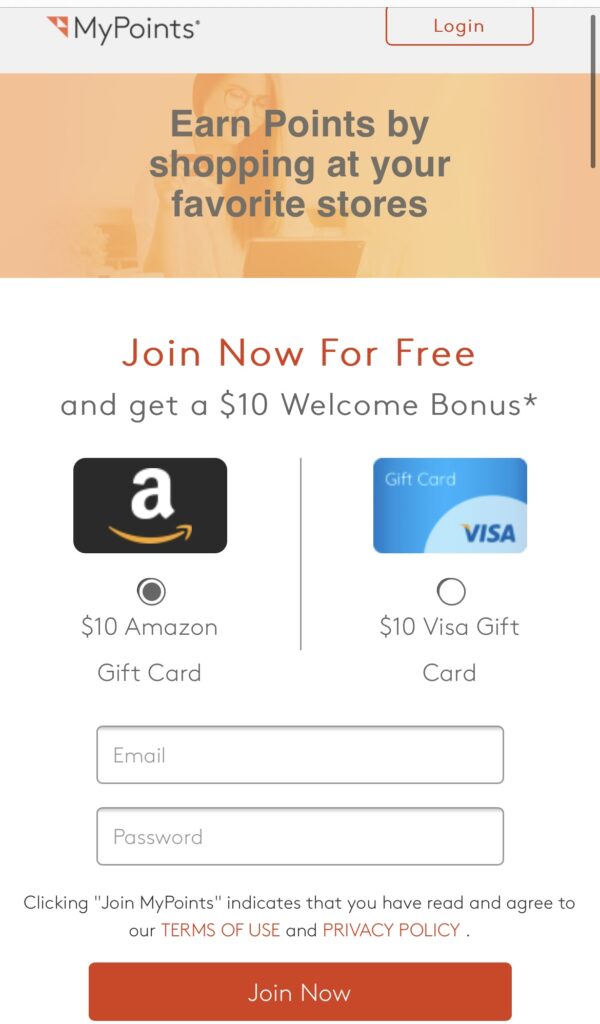 MyPoints has been in business since 1996. Prodege, LLC acquired the company in 2016 and is the parent company of multiple online rewards, market research and media brands including its flagship consumer site, Swagbucks.
One of the good things about MyPoints is their mobile-friendly app you can download to perform surveys and other tasks directly from your phone.
I'm not fond of their point system as you get more points from tasks you complete on some of the other sites mentioned above.
However, just like Swagbucks they have an unlimieted amount of things you can get cashback incentives for.
If I was to use MyPoints I would use them for cashback incentives for grocery shopping which is also offered on Swagbucks.
All surveys are in English so if you are from a country like, the U.S, U.K, Canada or Australia then you may want to try it out.
10. LifePoints
LifePoints is another site that allows you to take surveys in exchange for points.
The number of LifePoints you receive in exchange for a surveys varies. Not having a clear cut point system is the reason why I put sites like this on back of the list.
However LifePoints seem to offer better pay on their surveys than MyPoints.
I also rated this lower being that you will be limited to just taking surveys.
Although Lifepoints don't offer a variety of tasks like some of the other sites mentioned above, they operate in 70 countries which is an advantage over some of it's competitors.