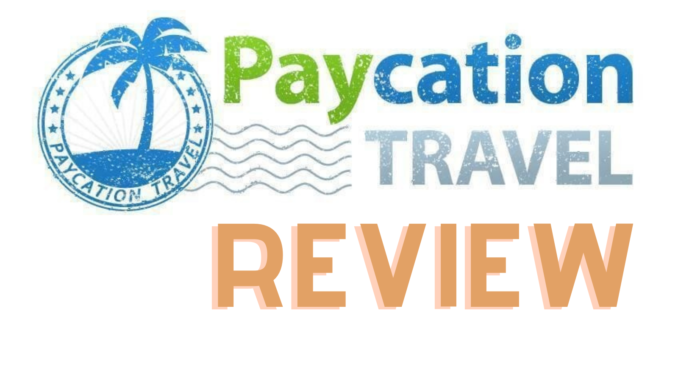 Paycation Travel is a company gaining recognition within the online market and network marketing industry.  You have most likely come to this page because you're probably doing your research and due diligence to find out whether or not Paycation Travel is worth signing up as a customer or representative. Before going any further, I have to mention:
I am in no way associated with Paycation Travel, so this is not a biased review.  I do not have any financial gain as to whether you sign up or not. I am here to provide you with the details regarding Paycation Travel so you will come to a sound decision on this business opportunity.
I was involved in a similar company called World Ventures before becoming an affiliate marketer.
From experience, I can say that affiliate marketing is a much better opportunity for earning an income by promoting different brands and products.
What is Paycation
While the name Paycation might be juvenile, the company has actually been around for years under the name Traverus. Simply put, the company just re-launched with a new name, compensation plan, and also with some new leaders on the management team
Depending on your perspective, you may see it as a good or bad thing that they have rebranded themselves. A positive sign is that the company has been around for a few years already. That means it's not a start-up deal so you won't have to worry about the company going out of business in a couple of years… which is a typical occurrence to start-up companies in the Network Marketing Industry. In any business model, if a company is around after 5 years, it is a good sign that the company will be around for years to come.
Paycation presents itself as a home-based opportunity to make money online. It promises marketing training, tools, and support to anyone who joins.  There is also a competitive commission-based payment plan on travel bookings that you will have made online. Here is a list of some more things advertised in becoming a member.
You will have access to discounted travel trips if you become a member.
Lifetime income while you enjoy doing what you love…… traveling.
Facilitate connections with influential holiday destinations.
Issue affiliates with functional travel websites to sell bookings and enroll others.
Start-Up Cost
Independent Associate $40.00 and $29.95 monthly. You will get commissions for travel bookings and a commission for recruiting others.
Referral Travel Consultant (RTC) $99.95 and $59.95 monthly. $40.00 Annual renewal fee. Comes with 65% referral commission to external service providers or 20% for internal referrals to Pay citation head office.
Certified Travel Consultant (CTC) $149.95 and $59.95 monthly. $40.00 Annual renewal fee. You get 75% for bookings, 20% for referrals to the head office and upgrade to join Xstream travel —- another pyramid scheme under D Manning's belt.
You will also get bonuses from sales made by people you recruited and others below them according to a well-formulated 3*7 forced matrix.
As you go up the ladder and your down sales expand. You can get regional, national, international and presidential executive monthly benefits without lifting a finger…… you only need to be up the ladder
The Paycation marketing system allows you to earn money from recruiting others even if you do not sell a single booking to customers.
Promotion is entirely based on the membership plan you can afford and not your competency in selling bookings.
Paycation Cons
It does not pay you a commission for air travel booking. Other legit travel agents pay for such bookings.
Paycation's business model is identical to World Class Travel, a pyramid scheme, which was investigated by FTC, fined and it went broke in 1997.
The travel industry is too competitive and it's not worth it to pay  $29.95 monthly in anticipation of a travel discount which you can find elsewhere.
If you join the wrong team …. you will not get any support.
Final thoughts
In my opinion, Paycation could have been a great company if it had focused on selling bookings to 'real' clients than the recruitment of affiliates.  Paycation is a multi-level marketing company that focuses heavily on recruitment. I would be hesitant to join as Paycation business opportunity has a similar model to YourTravelBiz.com which was sued in California and World Class Travel which shut down in 1997. Commissions are not paid on airfare which is something free affiliate programs do. The majority of commissions that are paid outcome from new people that are recruited.
Representatives whose profits do so primarily from the payments of others who are themselves making payments in order to obtain their own profit.  Like most Multi-Level Marketing businesses, you will start off with real enthusiasm because of your belief in what you are doing.  Despite hard work, there is still no guarantee of success if people do not share the same enthusiasm for joining.  If you are still interested in becoming a member here is a link to their official website https://traverusglobal.com
To take control of your destiny without relying heavily on recruiting other individuals to succeed, I would recommend you to check out my #1 business opportunity for entrepreneurs. This opportunity provides you with the knowledge to start a successful online business with a broader option of products to market including travel if you want.
If you are looking to save money traveling without paying such a hefty price or you have an interest in becoming a travel agent: click here to learn about a company called Dream Vacations.
As always, I welcome your comments on Paycation and I will be more than willing to discuss it with you. If you have ever joined Paycation, feel free to share your personal experience in the comments section below.